Follow us on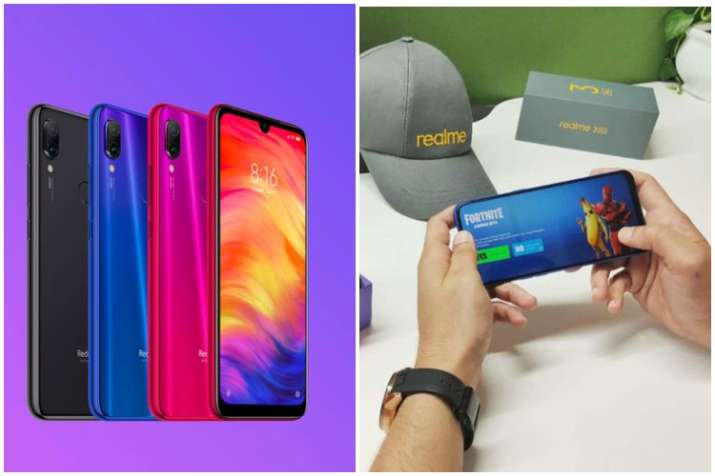 Chinese smartphone giants, Xiaomi and Realme are taking a jibe at each other in India, as the company CEO's have indirectly started tweeting about their smartphones. Both companies are claiming that their smartphones are better than the other.
Also, read: Samsung sells more than 2 million Galaxy A smartphones
It started off by Manu Kumar Jain, Vice President, Xiaomi and Managing Director, Xiaomi India who took it on Twitter, pointing to the upcoming Realme 3 Pro that is expected to come powered by Qualcomm Snapdragon 710 SoC, suggesting that the processor was one year old and the Snapdragon 675 CPU in the Redmi Note 7 Pro had a higher Antutu performance score, making it 16 per cent faster than SD 710.
With this, Realme India CEO Madhav Seth tweeted that someone was afraid of its upcoming smartphone that is expected to launch on 22nd April.
Both Xiaomi and Realme are the budget-centric smartphone makers, where Xiaomi relies on the likes of Redmi Note 7 and Redmi Note 7 Pro, while Realme had recently launched the Realme 3  and will be launching the Realme 3 Pro, soon.
The Redmi Note 7 Pro comes with 2.0GHz of Snapdragon 675 11nm processor with Adreno 612 GPU, while the Snapdragon 710 (10nm) can clock at a speed of 2.2GHz with a slightly better Adreno 616 GPU. Chipsets do play a role in powering the smartphone, but what's important is how well the software of the smartphones are optimized with the CPU.
As far as the sales are concerned Xiaomi leads the budget smartphone segment in India, but with the Realme launch scheduled for April 22nd, we will have to see how badly Realme 3 Pro hits the Redmi Note 7 Pro sales in India.
Also, read: OnePlus 7, OnePlus 7 Pro Global launch set for May 14: Everything we know so far