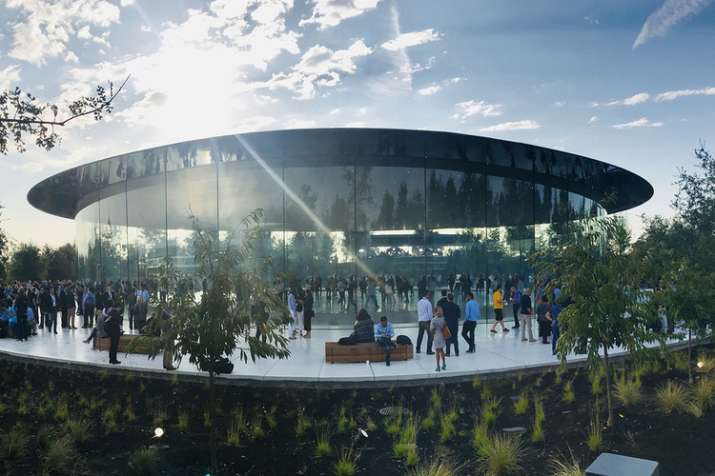 Apple is geared up for its annual event that is scheduled for 12th September and the event will be taking place at the company headquarter, based in California. Apple will be launching three new iPhones, along with a new iPad and the latest Apple Watch Series 4. Other than this, Apple will also be showcasing the new iOS 12 and the latest A12 chipset that will power the new 2018 iPhones.
Apple has sent out invites that showcases the 'O' shape, which indicates the Steve Jobs Theater. For people wondering how and where to watch the event, let's just be clear that the Apple 2018 event streaming will not be showcased on YouTube. Following are some pointers that will help you understand everything about the Apple 2018 event.
When can we expect at the Apple event?
The Apple event is scheduled for 12th September 2018, wherein the company is expected to showcase their new iPhones, iPads, and the Apple Watch series. The event will happen at the Steve Jobs Theater in Cupertino, California. The event is scheduled for 10 am PDT. For others, following are the different local times in major cities around the globe:
San Francisco: 10am (12 September)
Toronto: 1pm (12 September)
Denver: 11am (12 September)
London: 6pm (12 September)
New York: 3pm (12 September)
Moscow: 8pm (12 September)
Paris: 7pm (12 September)
Mumbai: 10.30pm (12 September)
Tel Aviv: 8pm (12 September)
Tokyo: 3am (13 September)
Beijing: 2am (13 September)
Sydney: 3am (13 September)
Some tips on how you can watch the Live event on Apple TV-
Well, to watch the live event on Apple TV, one needs to have the fourth and fifth-generation Apple TV models, wherein they have an Events app, which can be downloaded from the tvOS App Store.
For that, one needs to open the App Store, by using Siri or the Search field to search for "Apple Events." Now go on and select the "Get" button in order to download the app. Once done, choose the Events app from the Apple TV home screen.
Tips on how to watch the Apple 2018 iPhone launch Event on Twitter-
One of the easiest ways to watch the Apple iPhone launch live stream is via Twitter. This will be for the first time that a social network would actually be live streaming the event.
How to watch the 2018 Apple iPhone launch event without any Apple device?
Initially, Apple had restricted the streaming of the Apple event on any device that not from Apple, including Microsoft Edge, but for this year users will be able to watch the event on Microsoft Edge.
What exactly is Apple planning on unveiling?
With lots of rumours and leaks surfing over the internet. Reports suggest that Apple will be launching three new iPhone models, iOS 12, new Apple Watch, new iPad Pro tablets with Face ID, new watch and the new AirPods.