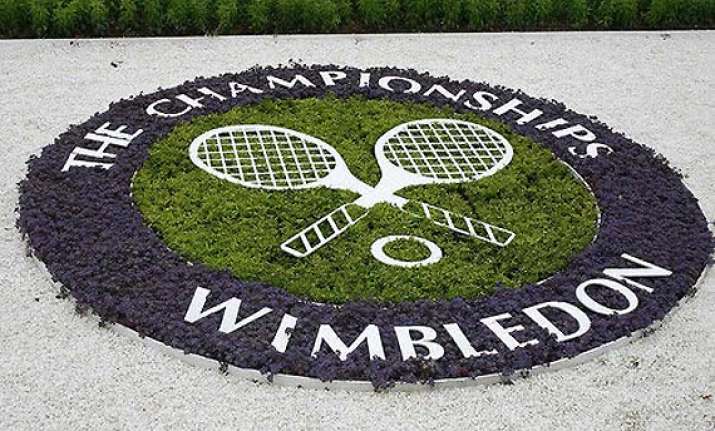 New Delhi: The Wimbledon Foundation in alliance with the All India Tennis Association on Wednesday declared the start of 'The Road to Wimbledon in India', a project to endorse grass court tennis among junior players.
In this project, four Indian juniors together with two girls will get an opportunity to take part in the UK National Finals to be held at the All England Club in Wimbledon in August next year.
A total of 128 players participate in the finals in Wimbledon. In order to decide on players, two under-14 and below hard court tournaments will be carried out in New Delhi and Mumbai in January next year.
The top 16 players from the two events will be eligible for the Junior Masters in New Delhi from April 7 next year. India is the foremost country outside UK to be part of such a program.
Additionally, the Foundation will also stage a series of tennis clinics to be conducted by All England Club's head coach Dan Bloxham.
"India is a big market in Asia and has good potential to develop tennis. Each event will be an opportunity for the finalists to be invited to the UK to play on the famour grass courts at Wimbledon," tournament director of The Road to Wimbledon, Paul Hutchins said.