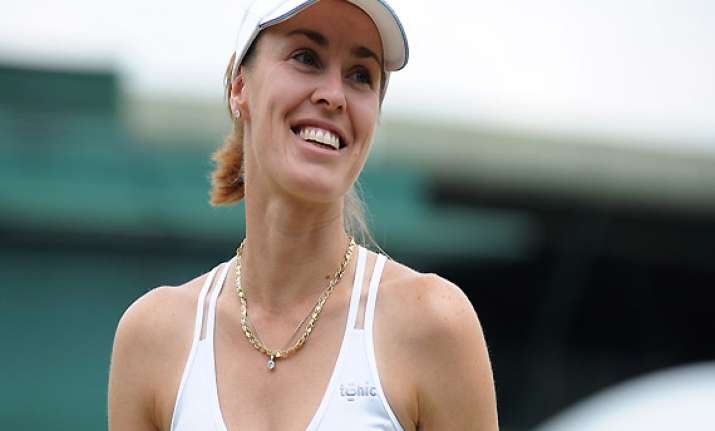 Geneva: Martina Hingis has been questioned by Swiss police after her estranged husband said he was attacked by the five-time Grand Slam champion and her family.
Schwyz canton police spokesman Florian Grossmann says Hingis, her mother Melanie Molitor and her mother's boyfriend Mario Widmer were interviewed at its headquarters last week.
Grossmann tells The Associated Press the canton justice department will decide possible further action. No timetable was set for a decision.
French equestrian athlete Thibault Hutin has said he was attacked on Sept. 23 at his home in Feusisberg. Hutin claimed Hingis and Molitor hit him, and Widmer struck him with a DVD player.
The 33-year-old Hingis came out of retirement this year to play doubles with Daniela Hantuchova at tournaments including the U.S. Open.