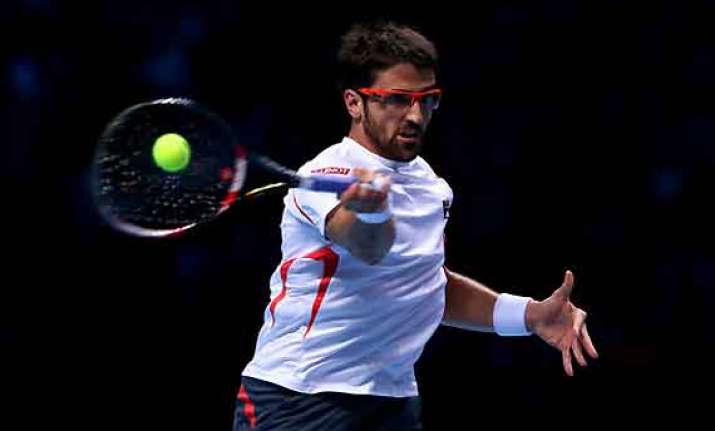 London, Nov 11: Spain's David Ferrer defeated world No.9 Janko Tipsarevic in three sets in their last match at the $8.85 million ATP Tour Finals here.
Neither of the tennis players could reach the semi-finals, but Ferrer's win Saturday meant that defending champion Roger Federer took first place in Group B, leaving Juan Martin del Potro second.
In the semi-finals, Federer will encounter local star Andy Murray, while del Potro will play world No.1 Novak Djokovic, the only player left with an unbeaten record.
In the match that saw 11 breaks of serve, Ferrer snatched a 4-6, 6-3, 6-1 come-from-behind victory.
"It was not easy, because I knew before the match that even if I won, I would not qualify for the semi-finals," Ferrer said on the ATP website.
"I began very badly. But in the second set, I played better and I won the match. It was important because I have more points and it's good for the next year."
Tipsarevic, 28, was eliminated in the round robin for the second year in a row at the Tour Finals, but was satisfied with his performance this year.
"Overall, I'm happy," said Tipsarevic. "I'm happy with the consistency that I had. I managed to stay consistently top 10 until the end of the year. Being here is a big honour for me for the second year in a row."