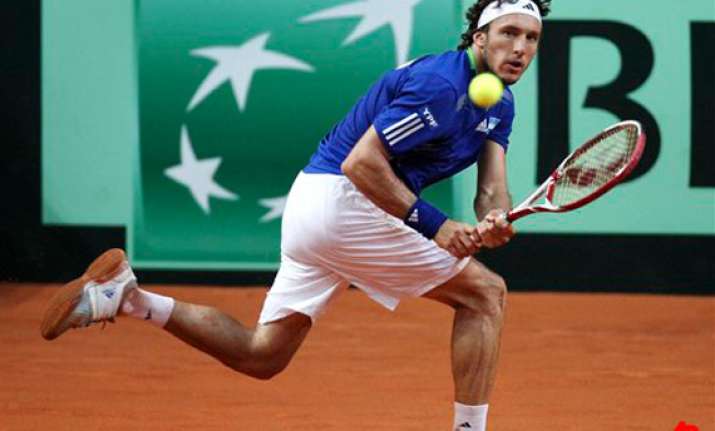 Bamberg (Germany), Feb 10: Juan Monaco gave Argentina a 1-0 lead over Germany in the first round of the Davis Cup when he defeated Philipp Petzschner 6-3, 6-3, 6-3 on Friday.

Monaco felt right at home on indoor clay in southern Germany and played with confidence against the erratic German, who had 47 unforced errors to Monaco's 15.

The Argentine raced to a 4-0 lead before Petzschner managed to break serve himself. But Monaco, coming off his fourth career title at Vina del Mar, Chile, last week, stayed in control and hit shots close to the line on both sides of the court.

Monaco broke serve once in each of the last two sets. Petzschner saved one match point at 5-2 in the third, but Monaco served out the match at love.

Florian Mayer took on David Nalbandian in the second singles.

Argentina was last year's runner-up to Spain and is looking for its first title after losing in four finals. Germany won three titles in the days of Boris Becker and Michael Stich.