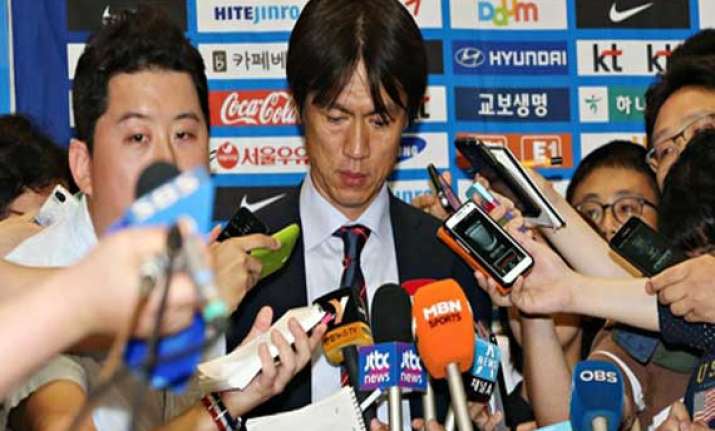 Seoul: In a 'bitter-sweet' experience, the South Korean football team that finished last in Group H was pelted with "toffees" on their arrival here at Incheon airport.
As unsavoury post-World Cup welcomes go it may not have been up there with Italy's tomato-pelting in 1966 or Hungary's lengthy hideout in Tata in 1954 to avoid riots in the streets of Budapest, but the South Korean team had its share of unwelcoming fans greeting them at Incheon airport on Monday.
The South Korean squad, who picked up a solitary point from their three games in Brazil, had toffees thrown at them by angry fans as the team lined up for photographs.
People shouted "go eat a toffee", considered an insult in Korea along the lines of "get lost", The Guardian reported.
South Korea had two losses and one draw in three group matches in Brazil, finishing last among four Group H nations for their first winless World Cup since 1998.
The tournament in Brazil represents the worst World Cup for Asian sides since 1990. No AFC team made it through to the knockout stages with Japan, Australia and Iran joining South Korea on early flights home.
"I am sorry that we weren't able to return the love and support shown by our people during the World Cup," the South Korea coach Hong Myunbg-bo told the Korea Herald.
"It was due to my deficiency as a coach that we didn't put up the desired results. But our players all have a bright future ahead and not everything was lost from this tournament," he was quoted as saying.