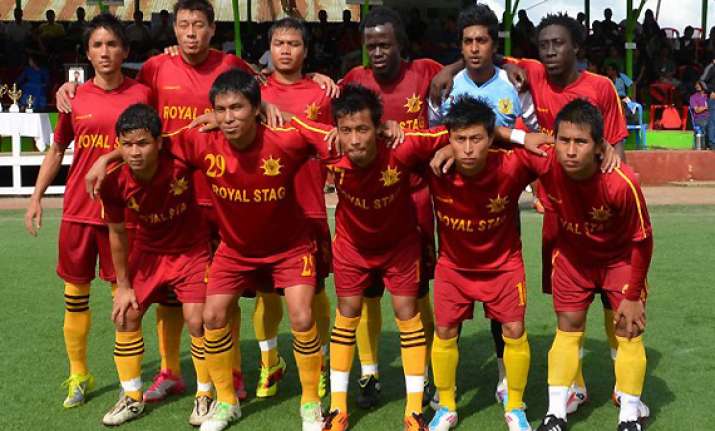 Shillong, Dec 3: A day after winning the Bordoloi Trophy in Guwahati, Royal Wahingdoh today defeated their home rival Ar Hima FC by a solitary goal to lift the home cup, the Imperial Blue Shillong Premier League title.

The decider was netted by Kareem O Narain in the 42nd minute of the first half when he converted a corner kick.

Had they not missed other good opportunities in the opening of the second half, Wahingdoh would have doubled their score.

Wahingdoh's coach Carlton Chapman told PTI, "My boys just played good football even though we reached Shillong at 3 AM today. I am happy that they displayed their capabilities."

Ar Hima, on the other hand were not in the offensive in the first half and this cost them the title.

Ar Hima's Jeremy Keleichi missed two opportunities which he failed to convert even after beating Wahingdoh's defenders.

Coach Subrata Bhattacharya felt his boys played well and expressed regret for missing to convert through several open opportunities.