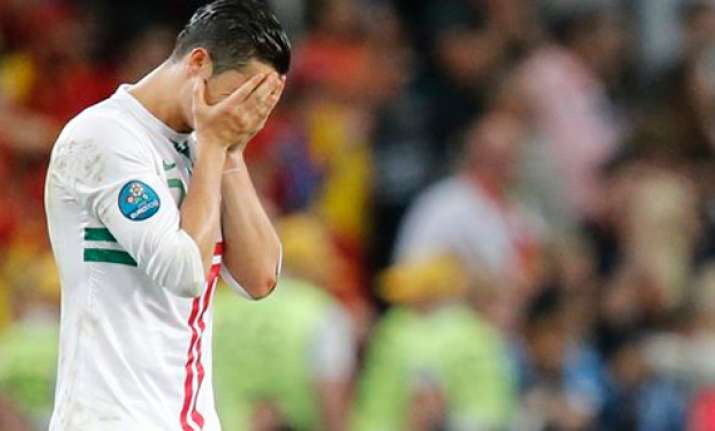 Poland, Jun28: Cristiano Ronaldo is the kind of player that can change a game with one moment of excellence, the kind of player every team wants to have when the game is on the line.
Until, maybe, when it comes down to a penalty shootout.
The Portugal captain was one of the best players at the year's European Championship. Some would argue he was THE best, while others wouldn't even deign to argue about something that so many believe to be pure fact.
But against Spain, on the big stage of the Euro 2012 semifinals, there was no shot from Ronaldo in the penalty shootout. No chance for the Real Madrid winger to lift his team to victory.
And not even a reason why.