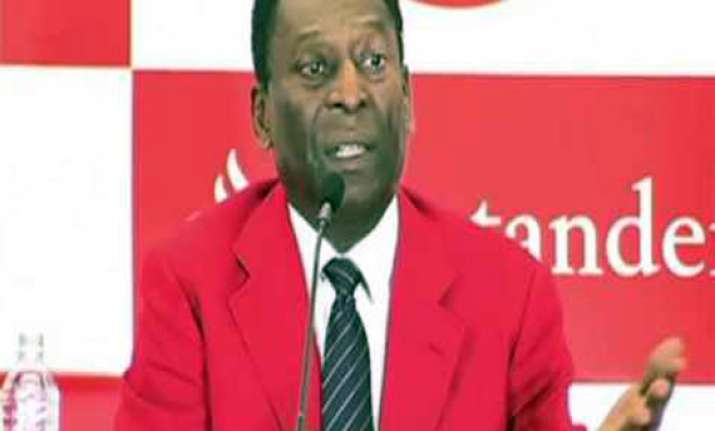 Mexico City: Brazil football legend Pele says the country has spent unwisely preparing for the World Cup.
Speaking at Anahuac University in Mexico City, Pele says he sides with those protesting the big spending on the World Cup, but also laments "what protesters are doing, which is breaking and burning everything. It's money that we will have to spend again."   
The 73-year-old, who helped Brazil win three of its five World Cups, criticized the late preparations of stadium and said the confusion was likely to keep away 25 percent of tourists who might have visited Brazil.