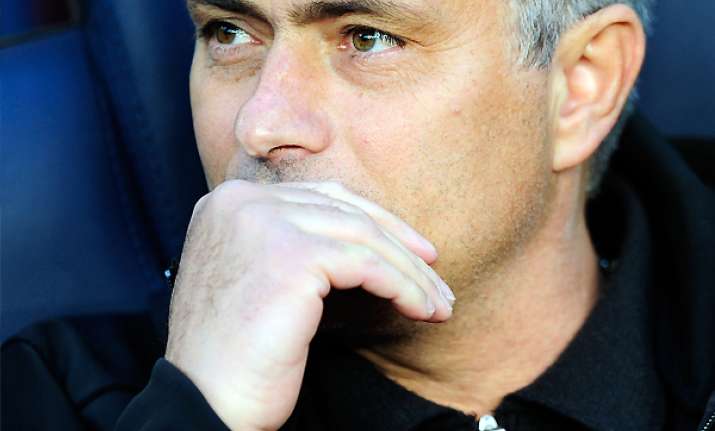 Barcelona (Spain), Apr 22: It took 10 attempts and three clubs for coach Jose Mourinho to finally guide a team to triumph at Barcelona's Camp Nou Stadium.
Cristiano Ronaldo's 73rd-minute winner lifted Real Madrid to a 2-1 win over Barcelona on Saturday and seven points clear at the top of the Spanish standings with just four games to go.
Madrid's 19th straight league match without a loss left it poised to claim its first league title in four seasons and finally end Barcelona's domestic dominance.
Not with Chelsea nor with his Champions-League winning Inter Milan side did Mourinho succeed in leaving the Catalan capital a victor.
Madrid's win was its first at Barcelona since 2007 and gave Mourinho his first taste of victory here after five losses and four draws.
Known for his emphasis on defense, the 49-year-old Mourinho has turned Madrid into one of the most potent scoring sides in Europe.
Madrid has scored 109 goals so far this season, breaking a Spanish league scoring record set by the club in the 1989-90 season by two scores.
Even so, the sometimes abrasive and almost always effective manager chose silence as the best way to toast his team's perfect night.
Instead, assistant coach Aitor Karanka attended his 48th press conference in the past two seasons in Mourinho's place.
His Barcelona counterpart Pep Guardiola, however, was gracious in just his second loss in 15 games against Madrid.
"I want to congratulate Madrid for the victory and for the league they are going to win," Guardiola said.