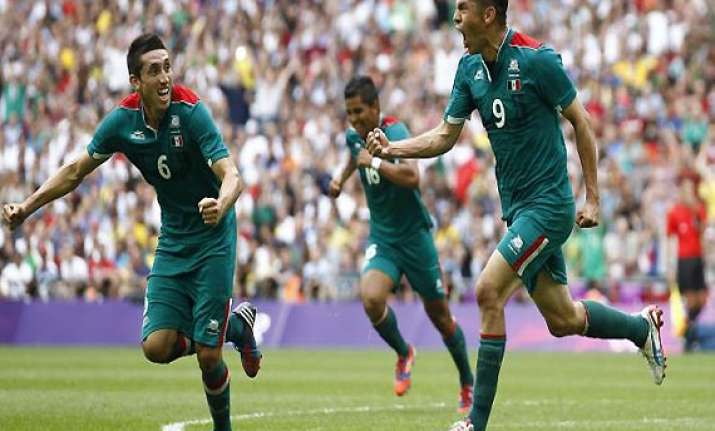 Mexico City, May 21: The owners of the 18 Mexican first-division soccer clubs voted Monday to bar one person or one company from owning more than one team.
The vote was an apparent move to stop tycoon Carlos Slim from expanding his growing influence in Mexican soccer.
Mexico's largest broadcasters, Televisa and TV Azteca, have in the past owned multiple first-division teams but the issue wasn't brought up until after Slim ventured into Mexican soccer in September.
Mexican Soccer League president Decio de Maria wouldn't comment on the decision except to say the consensus was to ban multi-ownership.
"I think it's always time to analyze where you stand, and where you are going especially," De Maria said. "Being able to make decisions unanimously is critical for the league."
Slim's spokesman, Arturo Elias Ayub, wouldn't comment as he left the meeting.
Slim last year bought 30 percent of the shares in the Leon and Pachuca teams through his telecommunications company America Movil. In December, he bought all the shares of the second division team Estudiantes Tecos.
The rule implemented Monday won't require Slim to sell one of his first division teams, but the vote stops him from buying any more.
Following Slim's acquisitions, team owners in February decided to discuss the issue of multi-ownership.
The decision raised some eyebrows since TV Azteca currently owns two teams, the Jaguares and Morelia, and Televisa once owned three first division teams, America, Necaxa and San Luis, without notable complaints within the federation. The world soccer authority, FIFA, however, has expressed concern about the potential for conflicts of interest when multiple teams of controlled by the same owner.
Televisa currently owns just one team, America, and TV Azteca is reportedly thinking of selling the Jaguares to a business group that would relocate it from Chiapas state to Queretaro.
A Jaguares' spokesman wouldn't comment on the report but if the deal took place, Slim would be the only businessman with multiple teams in the first division.