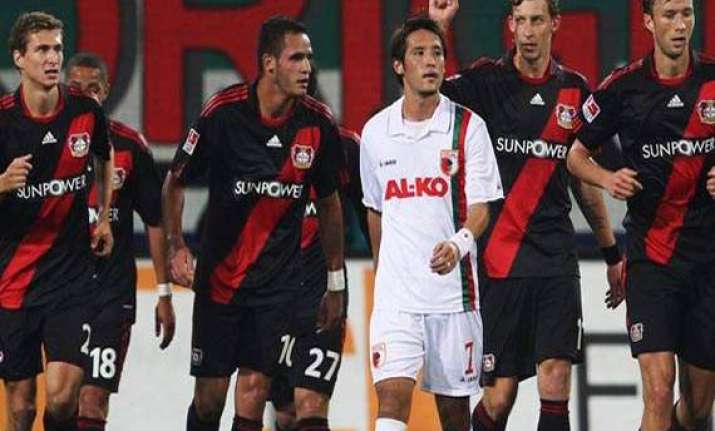 Berlin: Second-placed Leverkusen recovered from three straight defeats, and Schalke overcame Wolfsburg to set course for a UEFA Champions League position, at the 19th round of Bundesliga.
Bayer Leverkusen wrapped up their first win after three consecutive losses, meanwhile Stuttgart suffered their third straight defeat, Xinhua reported Saturday.
The Bundesliga runner up came from behind to grab a last minute 2-1 win in front of 28,714 spectators on home soil, narrowing the gap to front-runner Bayern Munich to 10 points, for now.
Unlike expected it were the hosts from Stuttgart that opened the scoring at the 12th minute. Stuttgart's Moritz Leitner utilised a clearance attempt by Leverkusen custodian Bernd Leno to curl the ball into the top left corner from 18 meters.
Leverkusen recovered from the setback in the 26th minute when Stefan Kiesling restored parity bringing his goal drought to an end by beating goalkeeper Sven Ulreich into the far post corner.
Stuttgart remained unimpressed and continued with attacks but for all that it were the "Werkself" that snatched a late victory through Eren Derdiyok, whose diving header made it 2-1 on the scoreboards with just six minutes left.
Thus, Stuttgart slipped from 12th to 13th place with 19 points whereas Leverkusen remain on 2nd place with 40 points.