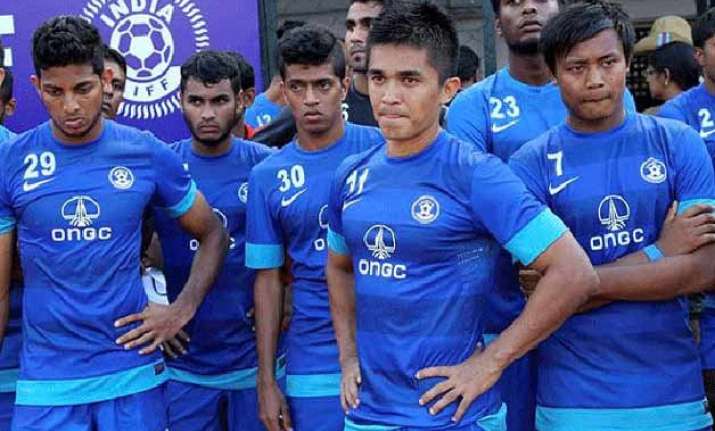 New Delhi: The Indian football team reaped a rich harvest of a win and a draw against Nepal last month in the 2018 World Cup Qualifiers Round One as it made a huge jump of 26 places to occupy the 147th spot in the latest FIFA rankings issued on Thursday. 
India beat Nepal 2-0 and drew 0-0 over the two legs on March 12 and 17 respectively to gain 87 average points from the previous month when it was lying at a lowly 173rd among 209 countries. 
This was the best ranking for the Indian team in the FIFA charts in nearly a year after its identical 147th in the May 2014 list. 
India, who got a new coach in Stephen Constantine just before the Nepal matches, now has 161 points to be placed at 24th among Asian countries. Among the SAFF countries, India is at third spot behind Afghanistan (135th) and Maldives (141st). 
Today's jump of 26 places was the third biggest in history for India since the FIFA rankings started in 1993. The previous two biggest were 29 and 30 places in October 1993 and February 1996. 
Overall, world champions Germany continued to be at the top spot followed by runner-up Argentina, Belgium, Colombia and Brazil in the top five slots. 
India's neighbour Bhutan was the best mover with the Himalayan country jumping a stupendous 46 spots to rise to 163rd from the bottom (209th) of the FIFA chart last month. Bhutan beat Sri Lanka twice in the 2018 FIFA World Cup Qualifiers Round One last month, their first ever World Cup qualifying victories.