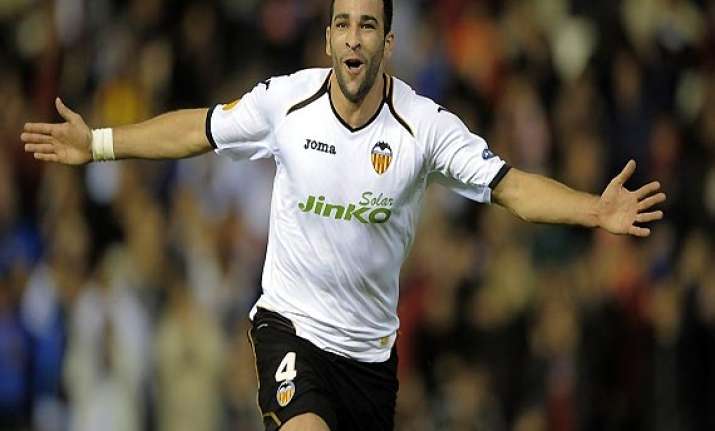 Milan: French centre back Adil Rami has reached a deal with struggling club AC Milan to join them on loan from Valencia in January.
Milan will pay 400,000 euros ($540,000) for the loan and will have the option to pick up Rami's full rights for 6 million euros ($8.15 million) at the end of the season as reported by Gazzetta Dello Sport.
Rami, who is suspended by Valencia for one week without pay for insulting his coach and teammates in a radio interview last month, has not played for Valencia since the interview.
AC Milan is hoping he can begin training in Italy before January.
A 3-2 loss to Juventus last weekend left Milan 13 points behind Serie A leader Roma in a tie for 12th with promoted Livorno.