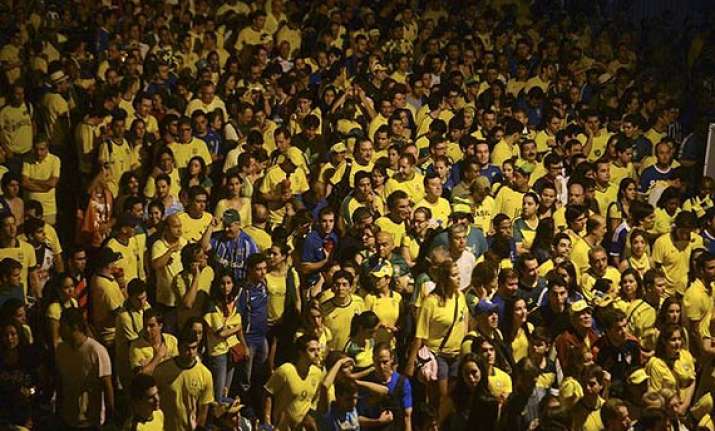 Rio de Janeiro:
Less than a third of FIFA World Cup 2014 matches still have seats available after the opening of the latest sales phase.
More than 200,000 tickets for the June 12-July 13 tournament were sold in the first five hours Wednesday, FIFA said on its official website, reports Xinhua.
Tickets for the knockout phases and matches involving Brazil were sold out in an hour.
According to FIFA, the highest demand came from Brazil, with 143,085 tickets sold, followed by the US (16,059), Australia (5,357), Colombia (4,574) and Argentina (3,800).
Some 345,000 tickets are available on a first-come, first-serve basis until April 1. A last-minute sales phase is expected to begin April 15.
The World Cup opener in Sao Paulo between Brazil and Croatia, the final at Rio's Maracana stadium and the semi-finals have not been included in the current sales phase.