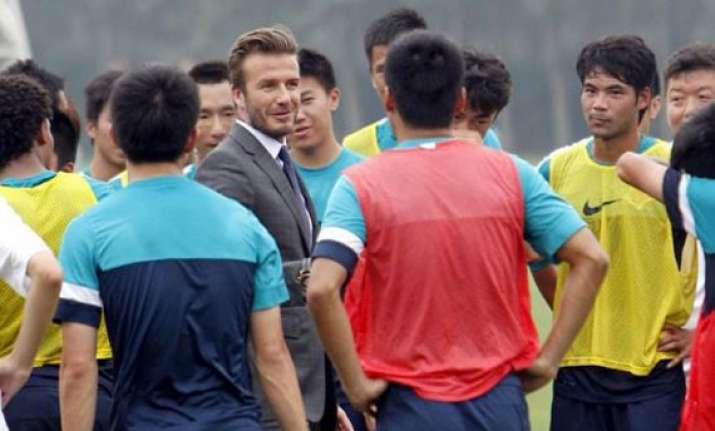 Shanghai, Jun 20 : Football star David Beckham made a short visit to Shanghai's Shenxin Football Club on Wednesday.
Hours before the arrival of his motorcade,  fans and media  gathered at the Club's training base at a suburb of Shanghai.
Beckham and his entourage came to China's biggest city after a one and half day visit to Nanjing, the capital of China's Jiangsu province.
This is the second trip for the former England captain to promote the sport in China after he was named the global Ambassador for China's football.
Chinese football authorities hope Beckham will help boost soccer's appeal in China, which is trying to clean up its image by clamping down on corruption following a series of match-fixing scandals.
However, a facelift of China's football requires not only promotion from international  stars but also efforts of all coaches and players in China, said Zhu Jong, head coach of the Shanghai Shenxin Football Club.
Beckham's weeklong trip started from Beijing on Monday. He visited a University in Shanghai on Thursday and spoke to students and football fans before flying off to Hangzhou, capital of Zhejiang province.
Beckham had announced his retirement from football earlier this year.