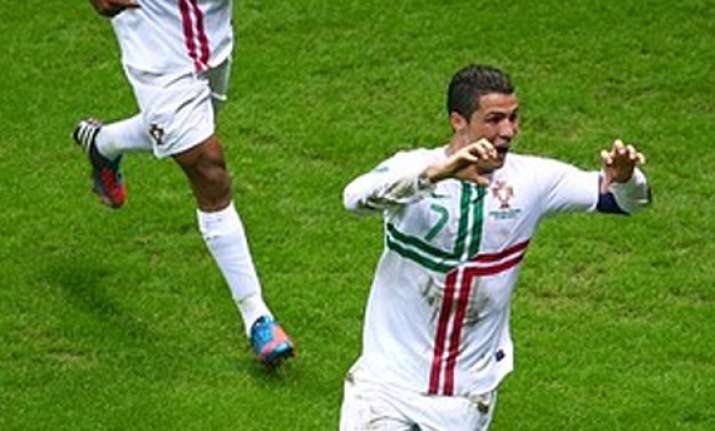 Donetsk, Jun 25: Having swept past France to reach the Euro 2012 semi-finals, Spain can expect a more exacting ordeal on Wednesday when they face a Portugal team who beat them 4-0 in their last meeting.
Spain have largely held the upper hand against their Iberian rivals, losing just nine times in 37 encounters, and they edged Portugal 1-0 in the last 16 en route to their triumph at the 2010 World Cup in South Africa.
However, Portugal claimed emphatic revenge less than five months later with a four-goal victory in Lisbon that condemned the reigning world and European champions to their heaviest defeat in 47 years.
The teams have changed little since. Nine members of Portugal's likely starting line-up at Donbass Arena in Donetsk on Wednesday featured in the game, while Spain are expected to start with eight of the same players.
Cristiano Ronaldo terrorised the Spanish back line at Estadio da Luz two years ago and would have claimed one of the finest goals of his career had Nani not headed his goal-bound shot over the line from an offside position.
The 27-year-old is not short of scores to settle against a team who can call upon five of his Real Madrid colleagues.
After match-winning performances against the Netherlands and the Czech Republic, he is finally making his mark at a major tournament and Spain's ability to keep him quiet will be pivotal.
The match should provide an intriguing clash of styles, with Spain likely to dominate possession while Portugal await opportunities to spring forward on the counter-attack.
"Portugal will be very difficult," said Spain's Cesc Fabregas after Saturday's 2-0 win over France.
"They have strong individuals and strong players. Apart from their good open play, they are very good on the counter-attack, and we'll have to work hard.
"They have Ronaldo, Nani, Raul Meireles, Joao Moutinho.
They have very good players."