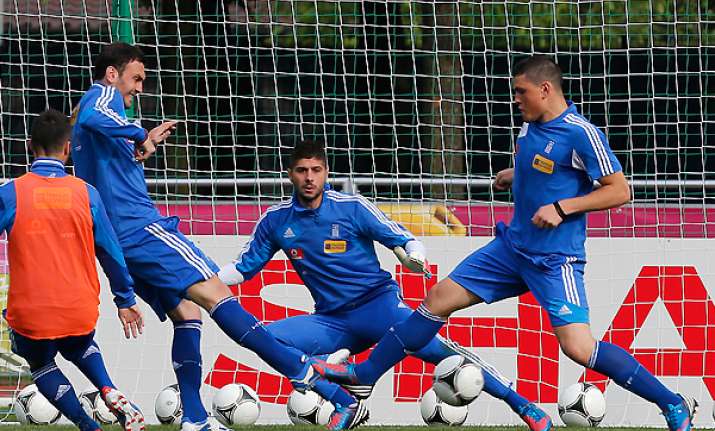 Warsaw (Poland), June 6: Being called boring doesn't bother Greece players, as they prepare to take on co-host Poland in Friday's Euro 2012 opener.
Defender Stelios Malezas said after training Tuesday that his teammates were concerned with "results, not artistry" in their games in Group A, which also includes Russia and the Czech Republic.
Greece, the Euro 2004 champion, reached its third successive European Championship with a low-scoring run that pushed qualifying favorite Croatia to the playoffs.
"I don't think (football) should be seen in terms of boring or beautiful," Malezas said.
Greece stunned the football world with its 2004 triumph, but also earned a reputation for an ultra-defensive style of play, settling for 1-0 victories with goals on the break.
Coach Fernando Santos, at his first major tournament with Greece, has eased its defensive discipline, trying out young players and giving them greater freedom on the pitch.
But Greece remains a tough team to score against, conceding just five goals in 10 qualifiers.
"We might be the most boring team here," Schalke defender Kyriakos Papadopoulos said. "But we keep making it to the big tournaments."