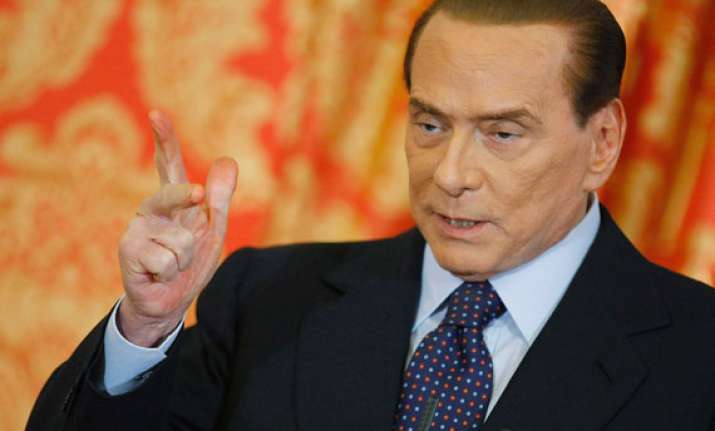 Milan: Silvio Berlusconi, the AC Milan president, has said he will make decision after May 25 over the future of his club which could begin a new era.
Berlusconi has reportedly grown disillusioned with Clarence Seedorf whom he introduced in January to replace Massimiliano Allegri as head coach of the Milan team.
On Sunday, he hinted that Milan management will meet to look for ways to make their team competitive again not only in Italy but also in Europe.
"We are already thinking about this new era because we want to return, as we were for 30 years, to being protagonists in the world of football and not just in Italy" Xinhua quoted him as saying.
He said their meeting will take place one week after the season is over, and they will discuss some crucial issues.
"We will wait for the final game and then, after May 25 I will bring together the board of directors. As we have always done in the previous seasons, all together we' ll decide what is best for Milan going into next year," he said.
"Unfortunately, it will be a campaign dedicated solely to Serie A and the Coppa Italia. This will weigh heavily on us, but it could be the start of a new era," Berlusconi added.