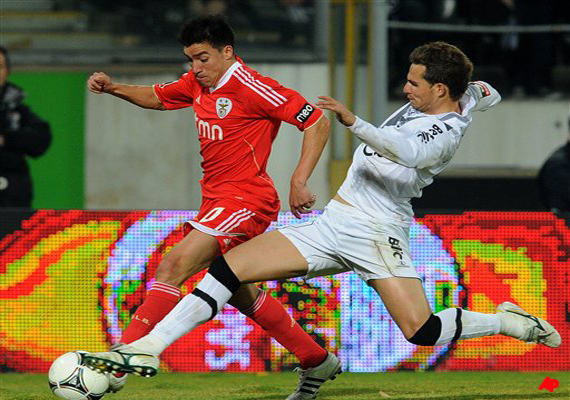 Lisbon, Portugal, Feb 21: Guimaraes inflicted Benfica's first loss of the season on Monday, winning 1-0 to trim the Portuguese leader's advantage to two points.

Leonel Olimpio met Bruno Teles' cross at the far post, and his header fell for Marcelo Toscano to beat goalkeeper Artur Moraes in the 37th minute.

Benfica improved after a poor first half but couldn't equalize despite numerous second-half chances.

Benfica coach Jorge Jesus says Guimaraes' defense "did not give us many opportunities" after the break.

FC Porto is second in the standings after the defending champions beat Setubal 3-1 on Sunday.

Guimaraes' third straight victory keeps it sixth in the standings.