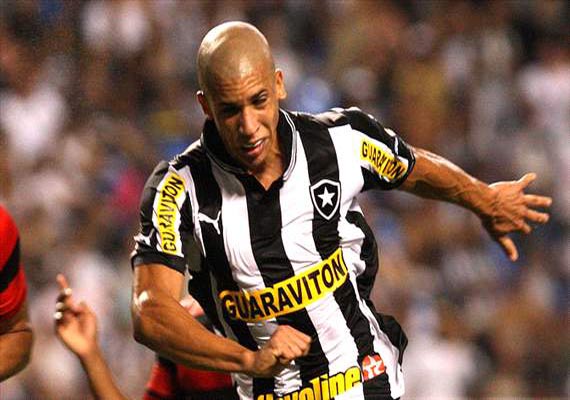 Rio de Janeiro, July 22: Botafogo admitted that Barcelona and Juventus target Doria could leave the Brazilian football club before the close of the European transfer window.
The 18-year-old central defender has been in sublime form this season, helping the Rio de Janeiro outfit to the top of the Campeonato Brasileiro standings, reports Xinhua.
Botafogo president Mauricio Assumpcao suggested on Sunday that Doria's 13 million-euro release clause could be activated before the close of the transfer window August 31.
"Right now I can't guarantee that Doria will stay," Assumpcao told Radio CBN. "Negotiations will depend on whether clubs are willing to pay his buyout fee.
"Whoever wants him will need to pay more than just that value. If that happens, we don't have any control because it will be the player's decision. He, his agent and his family are considering their options."
Doria reportedly attracted the interest of Barcelona while representing Brazil's under 20s in France earlier this year. He has also been linked to Italy's Juventus and Portugal's Benfica.
Assumpcao said the club would try to keep the teenager at Botafogo until the end of the Campeonato Brasileiro in December.
"We are negotiating for him to stay until the end of the year. I don't know if it will be possible. Right now there is nothing set in stone but the window hasn't closed yet."