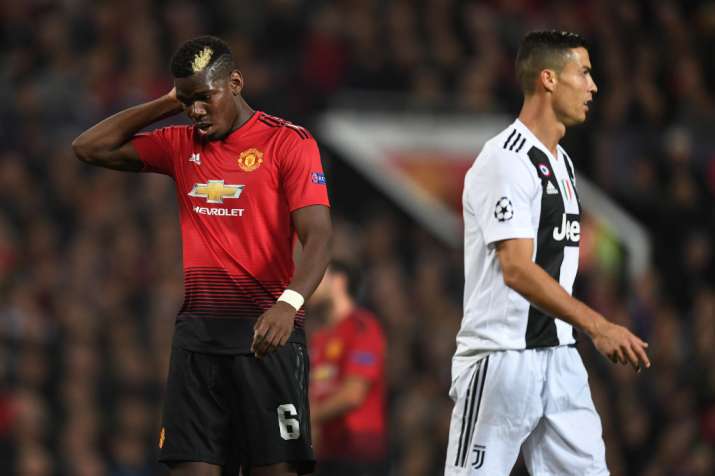 Juventus is enjoying its best start to a Serie A season and shows no sign of letting up ahead of an important week for the Italian champion.
The Old Lady hosts Manchester United in the Champions League on Wednesday before playing AC Milan at San Siro in Serie A on Sunday.
Cristiano Ronaldo may not have found the net for Juventus in Saturday's 3-1 win over Cagliari, but the Portugal international has helped his new club win 10 of its opening 11 league games.
The Bianconeri have 31 points from a possible 33, surpassing their previous record of 30 points from the first 11 games in the 2005-06 season.
Juventus equaled the record set by Roma in the 2013-14 season and Napoli in 2017-18, and it has only dropped points in a 1-1 draw at home to Genoa.
"The teams behind us — Napoli, Inter and AC Milan — aren't slowing down at all so we can't afford to let up ourselves," defender Medhi Benatia said Saturday.
Coach Massimiliano Allegri wasn't entirely satisfied afterward, accusing his players of mentally drifting out of the game at times. Indeed, the team almost conceded a late equalizer before Ronaldo set up Juan Cuadrado for Juventus' third goal.
"Allegri has always explained to us how much we have to put into the defensive phase, and it's clear that this is something that we must improve upon," midfielder Miralem Pjanic said. "Just as we have to be even better at closing out games."
And Pjanic has issued a warning to United.
"It will be an important evening, from which we can qualify for the next round," he said. "In Manchester, we played a great game (winning 1-0) but once again we didn't close it out how we should have.
"We want to give our fans an amazing night."
UNHAPPY ANCELOTTI
Napoli put five goals past Empoli on Friday but coach Carlo Ancelotti said the losing team played the better football — and the statistics back him up.
Empoli had the majority of possession and also completed more passes than Napoli but lost 5-1.
"Honestly, Empoli played better than us," Ancelotti said. "The result is maybe misleading, it rewards us too well ... I congratulated the opposing coach after the match because Empoli played really well."
Napoli hosts Ancelotti's former club, Paris Saint-Germain, in the Champions League on Tuesday.
(With AP Inputs)