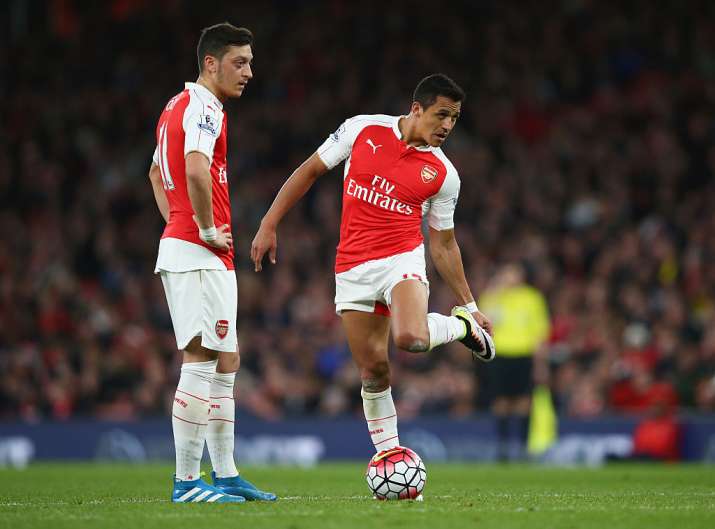 English football giants Arsenal coach Arsene Wenger has ruled out the departure of Chilean forward Alexis Sanchez and German midfielder Mesut Ozil in January's winter transfer window.
The contracts of both Alexis and Ozil, the two main key players on the Gunner' attack play, expire in June 2018, but they have not yet signed extensions despite repeated renewal offers. The two star strikers have been resilient to sign new contracts which each of their demands higher than the other. The North London club's boss Wenger has spoken on the matter and has said that he will stick to his decision that they will stay until the end of the season.
"In my head, they stay until the end of the season and that's a decision that was taken at the start of the season," the French coach said in reference to the two stars.
Wenger reiterated that he hopes to keep both players for the next season. Sanchez is highly favoured to reunite with his former boss Pep Guardiola at Manchester City while Mesut Ozil's chances of travelling to Old Trafford to join Joe Mourinho's United might just happen.
"They're into the final year of their contract. Will they stay longer? That's impossible to answer today because I don't know," Arsenal's coach insisted, according to the English club's official website.
Ozil has been at Arsenal since September 2013, when he moved from Real Madrid, while Alexis joined the Gunners in July 2014 from Barcelona.
Ozil recently flew back home in Germany after falling ill before the Premier League match against Burnley where the Gunners managed to win in a thriller with Sanchez's late penalty.
(With IANS Inputs)