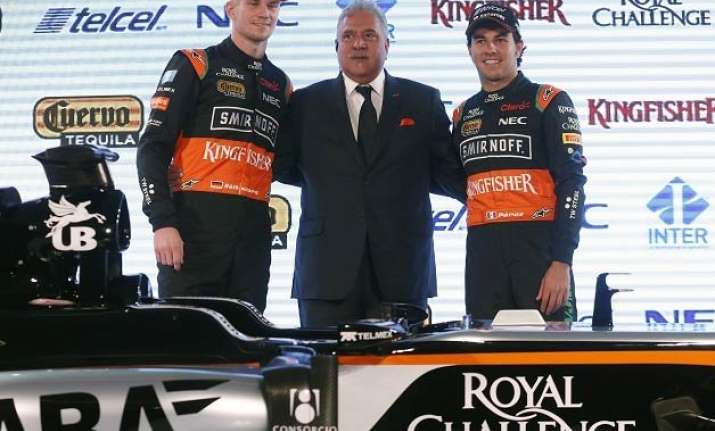 Indian Formula 1 fans could be in for a shock. The Force India team, which has been in F1 since 2008, is likely to have a new name soon.
The cash-strapped Force India is in talks with luxury car maker Aston Martin which could result in the team being renamed Aston Martin Racing.
Co-owner of the team Vijay Mallya, who is in Mexico City for the Mexican GP, has confirmed that the talks are ongoing.  
"Yes, there are discussions on with Aston Martin. Yes, there is excitement on both sides," he told Reuters. "But it still has to go through due process before we agree and shake hands on a concept."
Mallya added that the tripartite discussions also involved Diageo, whose iconic Johnnie Walker brand may be associated with the new team.
Diageo already sponsors Force India through its Smirnoff brand.
The rebranded car will reportedly have blue and gold livery to reflect Johnnie Walker's blue and gold labels.
Mallya insisted that the team would still be registered in India even if its new avatar dropped India from the name.
"I named the team Force India only to give India and all of the motorsport fans in my country pride of place on a Formula One grid. But they've enjoyed that for eight years and now they know this team is synonymous and will still be an entry from India flying the Indian flag. So what name we run under is not as critically important as it was for the first three or four years," he declared.
If the deal goes through, Aston Martin will be returning to F1 for the first time since 1960.
Aston Martin previously held talks with Red Bull and Williams before settling on Force India as the most suitable partner.