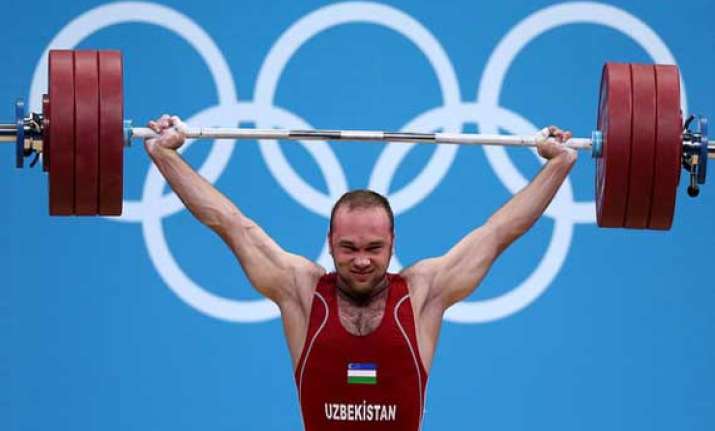 Wroclaw (Poland):  Uzbekistan lifter Ruslan Nurudinov won the gold medal at the men's 105-kg category competition of the World Weightlifting Championships.
The 21-year-old managed 190kg in the snatch, and then lifted 235kg in the clean and jerk to end the competition with a total of 425kg Sunday, reports Xinhua.
David Bedzhanyan of Russia won the silver with a total of 405kg, and the bronze medal went to Poland's lifter Bartlomiej Bonk who finished with 404kg.