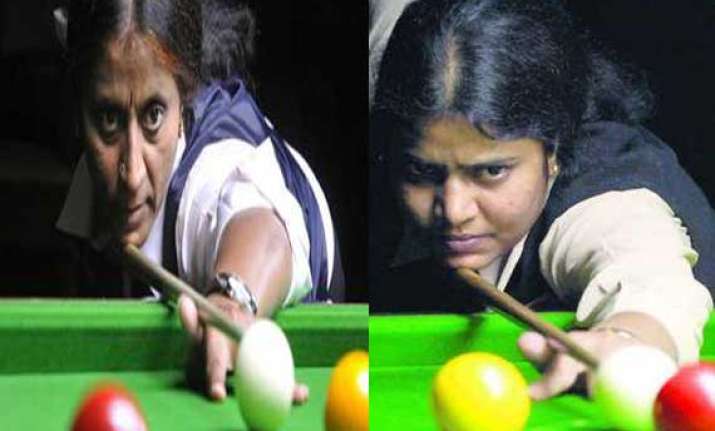 Leeds: The Indian interest in the Eden World Ladies Snooker Championship ended here when both Revanna Umadevi and Chitra Magimairaj failed to qualify for the knock-out stage after suffering defeats in their respective group league matches.
Umadevi finished fifth in her group after losing to Ng On Yee, Anna Prisazhunk and Jessica Woods while Magimairaj won only one match and split two frames in three other outings Sunday.
Each match in the league phase comprises of two frames. A 2-0 win fetches one point while the players will receive half-a-point in case of a 1-1 tie. The points are tabulated at the conclusion of the league to identify the top-4 from each of the four groups for a spot in the pre-quarter-finals.
Both Umadevi and Magimairaj will now participate in the billiards competition that is scheduled to commence April 23.