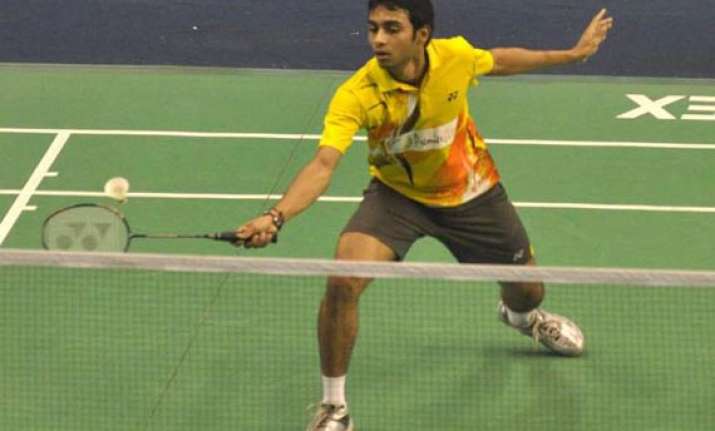 Johor Bahru (Malaysia): Shuttler Sourabh Varma kept alive the Indian challenge at the $120,000 Malaysia Grand Prix Gold by entering the men's singles semi-finals at the Stadium Perbandaran Pasir Gudang here Friday.
However, it was disappointment for all other Indians who had to bite the dust in their respective quarter-final rounds.
The eighth seeded Varma upset Chinese Taipei's third seed Tien Chen Chou 22-20, 18-21, 21-15 in a marathon match which lasted an hour and nine minutes. This was Varma's second win over Chou in as many meetings.
The Indian will next take on Malaysian second seed Wei Feng Chong, who took out sixth seeded Indian R.M.V. Gurusaidutt 21-12, 5-21, 21-19 in 59 minutes earlier in the day. Chong and Varma have never met earlier.
In the women's singles quarter-final, Indonesian Adrianti Firdasari overcame India's P.C. Thulasi 21-17, 17-21, 21-18 in 53 minutes while Malaysian second seeds V. Shem Goh and Khim Wah Lim made short work of Alwin Francis and Arun Vishnu by beating them 21-18, 21-14 in men's doubles.
Second seeded Indonesians Edi Subaktiar and Gloria Emanuelle Widjaja also took care of Indian eighth seeds Pranaav Jerry Chopra and N. Siki Reddy by beating them 28-26, 21-19 in 45 minutes in the last match of the day.