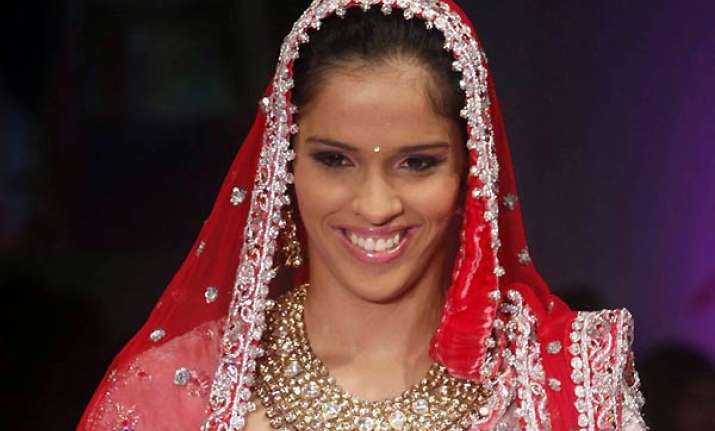 India's badminton star Saina Nehwal may opt to tie the nuptial knot after the 2012 London Olympics, says a media report.

Saina is always accompanied by her mother,Usha Nehwal, be it for her matches, tours or even promotional events.

Now that Saina has become the worlds second best player in badminton, there is something more the mother is looking forward to.  "My daughters Olympic win and her marriage", comes the reply.

Saina's target if the 2012 London Olympics gold medal.

Asked whether Saina was ready for marriage, her mother said: " No,not at all.In fact she gets very angry,whenever we try and speak to her regarding this. You know what she says :Aapko kya mere saath rehna pasand nahi hai, jo mujhe bhejna chahte ho"

Saina's mother says: "Though we think the time is now right for her to get settled, we also have to keep her priorities in view. She is doing so well in her career and I think this is the best time of her career."