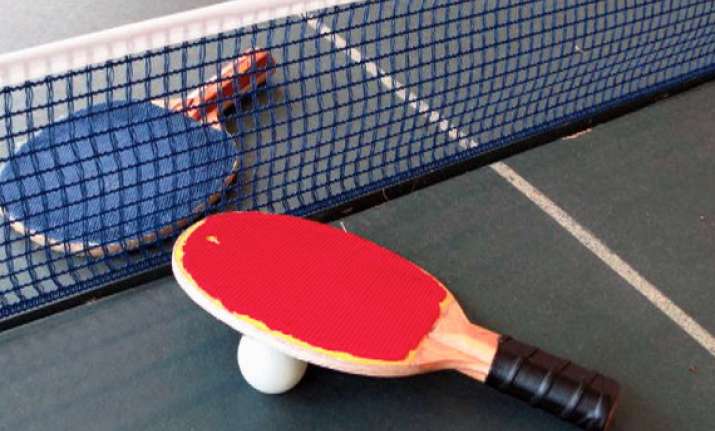 Shillong, June 17:
Meghalaya Deputy Chief Minister B M Lanong today inaugurated the 12th South Asian Federation Junior Table Tennis Championship here amidst participation from Pakistan, Bangladesh, Nepal, Sri Lanka, Bhutan and host India.
"Sports is the only instrument that can bring people from different countries together. The facilities being provided by Meghalaya Table Tennis Association (MTTA) is one of the best I the world and I am very happy at their capability," Lanong said.
Top junior paddlers in the country, including a young world champion from Mizoram in the north east, are all set to defend their titles at the event. 
Mallika Bhandarkar, (World Ranking 95), Abhishek Yadav (175), Utkarsh Gupta (37), Spoorthy Karnam (35) and Mizoram's Lalrin Puia, who won last year's US Open Singles title would defend his titles besides hoping to bag a ticket to China for Asian Junior TT Championship.
Indian national coach Sandeep Gupta said his boys and girls would do well the in the championship given the fact that they had a week long national coaching camp here ahead of the championship last week.