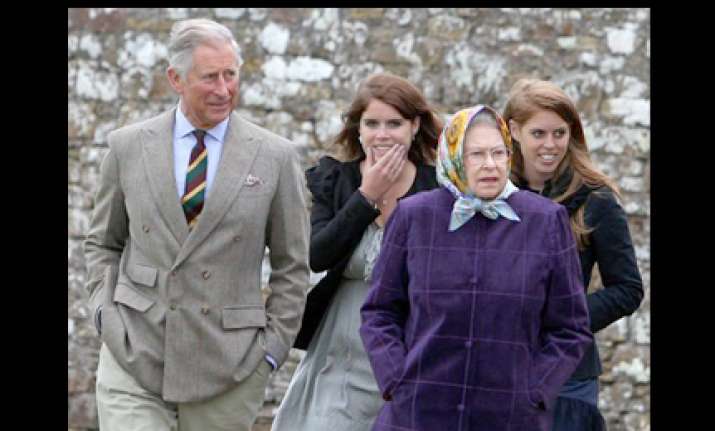 London : The British Queen is said to be furious over allegations of corruption involving a UK-based firm and the baton relay of the Commonwealth Games which is to be held in New Delhi this October, a media report said
The baton relay, which was launched in London last October and attended by the British Queen and Indian President Pratibha Patil, has been sullied by claims it has been used by the UK-based Indian-owned firm, AM Films, to cash in on the Royal brand, the 'Sunday Express' reported. 
 The baton bears a message from the British Monarch and is carried by runners around the world before it arrives in the host city 
In fact, the Commonwealth Games organising committee is alleged to have paid AM Films UK, over 450,000 pounds for laying on cars and associated services for the London launch of the baton relay last October without any proper paperwork. 
Now, the Queen is in a "cold fury" over the affair which she sees as besmirching the symbolic baton, the British newspaper said, without quoting any Buckingham Palace source. 
Even Suresh Kalmadi, the Chairman of the Commonwealth Games organising committee, has admitted there was no written contract under which payments were made to the company.
The CWG organising committee has also formed a three-member panel to look into the allegations that an email from the Indian High Commission in Britain, which it claimed recommended AM Films for the Queen's Baton Relay inaugural in October last year, was tampered with.  The Commission has denied recommending AM Films.
Three senior Commonwealth Games organising committee members have also resigned or been suspended over allegations of corruption.  The Commonwealth Games will be held in the Indian capital from October 3 to 14. PTI