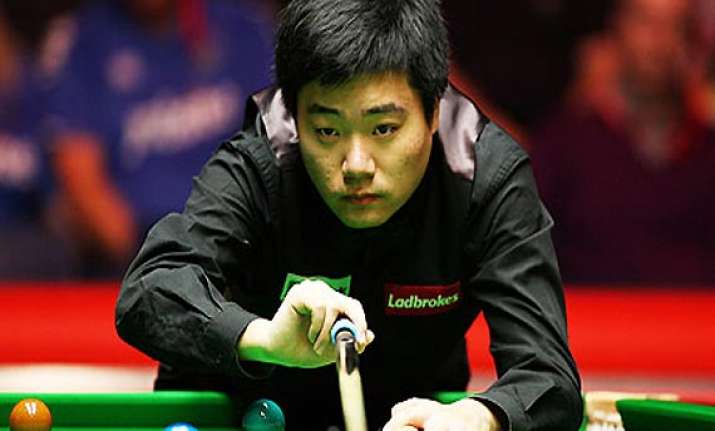 New Delhi: Ding Junhui, the prodigiously talented 26-year old Chinese and World No.4, broke many a home heart with a clinical 5-0 demolition of Aditya Mehta in the final of the 300,000 pounds (approx $485,000) inaugural Indian Open World Snooker ranking tournament here Friday.
Junhui, who had breaks of 52, 81, 107, 93 and 100 in the five frames, pocketed the winner's cheque for 50,000 pounds and 5,000 ranking points, besides 2,000 pounds for the highest break in the final while 27-year old Mehta from Mumbai and ranked 72nd, went home richer by 25,000 pounds apart from 4,000 points.
In the process, Junhui, the Asian Games gold medallist in 2002 and 2006, became the first player since Ronnie O'Sullivan in 2003 to win back-to-back ranking tournaments, having annexed the Shanghai Masters title last month.
"I wasn't at my best earlier this season and so I tried to do better. I had watched Aditya before and knew he had a very good safety play. Only in the first frame I made mistakes.
"I feel sorry for Aditya as he was playing his first final, but I am sure he will improve and play better," said a shy Ding who would rather let his cue do the talking for him.