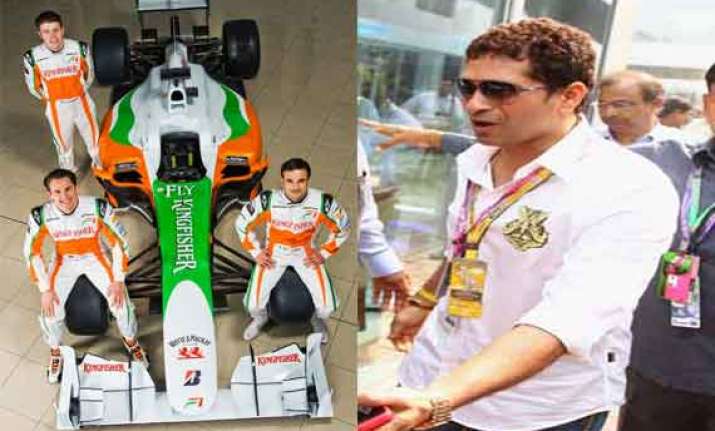 Greater Noida, India: Formula One team Force India will pay tribute to retiring cricket great Sachin Tendulkar on their cars during this weekend's Indian Grand Prix.
The team said in a statement on Friday it will have "masterblaster" emblazoned on the nose of its cars as it "aims to be a big hitter in the world of sport" like Tendulkar.
Tendulkar became known as "the Little Master" after his India debut in 1989 at 16.
He announced this month he plans to retire from international cricket after playing a record 200th test against West Indies on his home ground in Mumbai next month.
The 40-year-old is the most prolific batsman in international cricket history with 15,837 runs in 198 tests and 18,426 runs from 463 one-day internationals. He also holds the record for most centuries in tests (51) and ODIs (49).