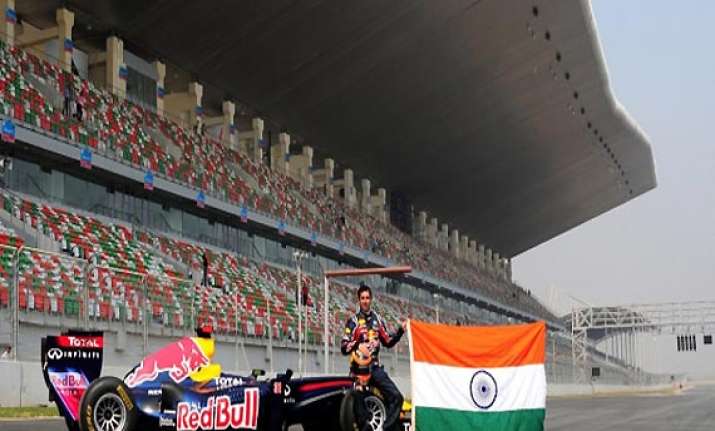 Greater Noida: The Formula 1 Indian Grand Prix organisers are expecting around 65,000 spectators for Sunday's race but according to the latest figures, close to 40,000 tickets have been bought.
The inaugural edition in 2011 saw an encouraging 95,000 turning up Sunday but the number fell drastically to 65,000 last year.
The event is fighting for survival after being dropped from the 2014 calendar.
"We are confident of reaching the number of last year. The remaining two days should see a ticket rush," a top Jaypee Group official told IANS.