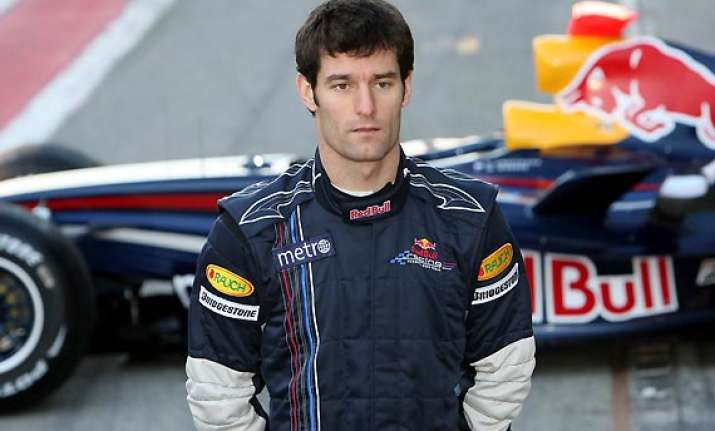 Greater Noida: Red Bull driver Mark Webber Thursday said India has shown "incredible enthusiasm" for Formula 1 despite cricket being the No.1 sport in the country.
"Obviously the fan base is certainly growing very, very fast. I know cricket is the No.1 sport here by a long way but they've certainly shown some incredible enthusiasm to try and understand and attract some interest in the sport," Webber said here at the Buddh International Circuit (BIC) ahead of the Indian Grand Prix this weekend.
Formula 1 in India faces an uncertain future with no race in 2014 and a big question mark over the Grand Prix's return in 2015. But the Australian hopes that the race returns in future.
"They're proud to have a very high profile sport which Formula 1 is and the track layout is sensational. They're doing what they can to hold a very nice event here but it doesn't seem to have been enough for next year. I hope that we can come back in the future," added Webber, who will retire from the sport at the end of the season.
Webber's statements were echoed by Mercedes driver Nico Rosberg.
"The track is fantastic to drive; they've done a really good job with that. There's a growing fan base and a lot of fans in India. It's great to be here and it's a pity that there's no Indian Grand Prix next year and I hope that maybe some time in the future we can come back again," said Rosberg.