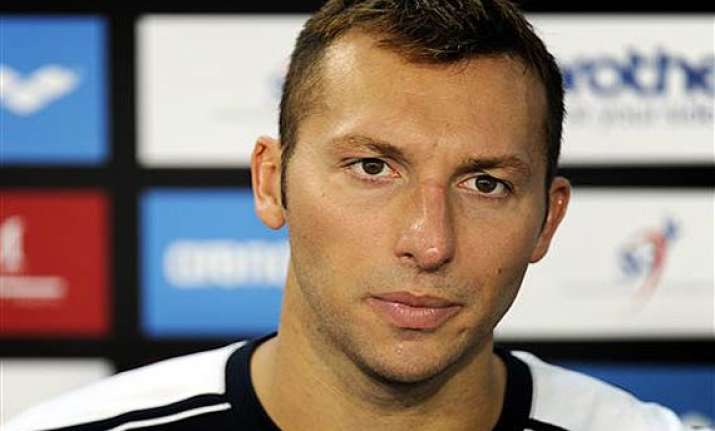 SYDNEY :  The agent for five-time Olympic gold medalist Ian Thorpe says the 31-year-old Australian will never swim again after contracting two potentially-deadly infections while undergoing shoulder surgery.
James Erskine said Tuesday that Thorpe was "quite sick" in a Sydney hospital but dismissed media reports the swimmer might lose the use of his left arm.   
"He's not in the intensive care," Erskine said. "He's just battling away. He's spent weeks in hospital so it's, from that point of view, a bit grim ... serious but not life-threatening."   
Erskine said Thorpe contracted the infections during a series of operations on his shoulder at a clinic near his home in the Swiss town of Ronco sopra Ascona.   
"From a competitive point of view he will not be swimming competitively again I don't think," Erskine said. "The shoulder operation was a major operation."   
In February, Thorpe's father revealed the swimmer is battling depression. The revelation followed an incident in which police were called when Thorpe was found in a disoriented state in a street near his parent's Sydney home.   
He was taken to hospital for medical assessment and was found to have taken a combination of antidepressants and medication for his shoulder injury.   
Thorpe has since entered a rehabilitation program.