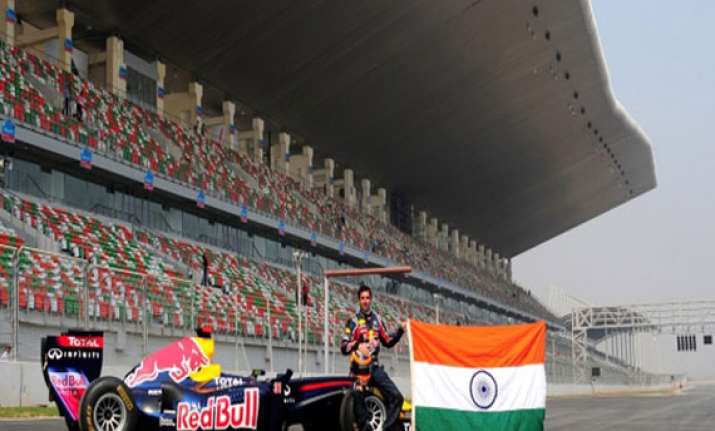 Greater Noida: Indian Grand Prix promoters Tuesday admitted that Formula 1 event needs better promotion and they could have done much more for the promotion  of the even.
"Operationally we have done a very good job in the first two editions (2011 and 2012). As far as promotion is concerned we can do much better. Overall, we have done the best we can under the current scenario. Promotion depends a lot on the state of the economy," Jaypee Sports International CEO Sameer Gaur said ahead of the Oct 25-27 racing weekend at the Buddh International Circuit here.
The Indian Grand Prix has been dropped from the F1 calender in 2014.
Asked about the future of the race, Gaur said: "The race next years in not happening because of logistical reasons but it will be back in 2015."
Meanwhile the first batch of Formula 1 (F1) cars which will take part in the Indian Grand Prix arrived at Indira Gandhi International Airport (IGIA) Tuesday, the airport operator said.
The cars, which will take part in the India Grand Prix Oct 25-27 at the Buddh International Circuit, arrived from Japan's Nagoya airport.
According to Delhi International Airport Limited (DIAL), the company which manages airport operations, three freighter aircraft have landed and three more are expected to land later Tuesday night and Wednesday.
"We feel that the capacity of the IGI airport, on both the city-side and air-side, is one of the reasons why Delhi was chosen as the venue for this prestigious event," said I. Prabhakara Rao, chief executive, DIAL.
"We are capable of handling many such events simultaneously without any effect on our normal operations."
The company has dedicated parking space for 100 trucks and two aircraft to handle the event.