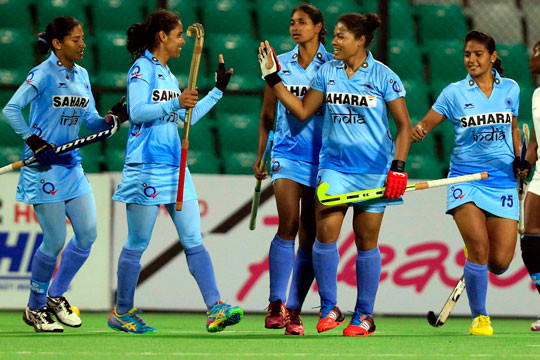 While Prime Minister Narendra Modi has been praising athletes who represented India at Rio Olympics, some players of the Indian women's hockey team had to face humiliation as they were forced to sit on the floor of the train while returning home from Rio. 
The hockey stars – Deep Grace Ekka, Namita Toppo, Lilima Minz and Sunita Lakra – had boarded the Dhanbad-Alleppey Express train from Ranchi to Rourkela on Saturday. 
As the tickets were not confirmed, the Train Ticket Examiner (TTE) asked them to sit on the floor of the train. Despite the players revealing their identity, he denied allotting them berths. 
"We asked the TTE to allot berths to us but he denied. After travelling for about an hour, we got seats," Sunita Lakra was quoted by Deccan Chronicle as saying. 
"District administration will definitely write to the Railways as the players have represented India in the Rio Olympics and it was the prime duty of the Railways to treat them fairly and would have provided with berths," said Panposh Sub-Collector Himanshu Sekhar Behera.