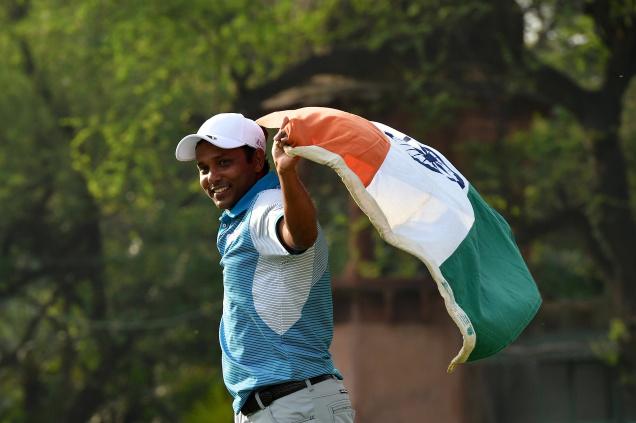 Star golfer and current Indian Open champion Shiv Shankar Prasad Chawrasia, famous as SSP Chawrasia, will represent India at the Olympic Games in Rio de Janeiro as the sport makes its return to the quadrennial sporting extravaganza after a gap of 112 years.
For SSP Chawrasia, the journey from the servant quarters of the Royal Calcutta Golf Club to the world's biggest sporting event was never easy.
Early struggle
His grandfather had a pan shop in Varanasi. His father Ganesh Prasad disagreed to run the family business and migrated to Kolkata about 60 years ago. 
He started working as the greens-keeper at the RCGC and got a small quarter within the premises where he lived with his four sons and three daughters.   
While his father worked as the greens-keeper, Chawrasia started practicing all by himself when he was just 10 years old. Famous for his short games among other professionals who practiced there, Chawrasia was given a nickname 'Chipputtsia'.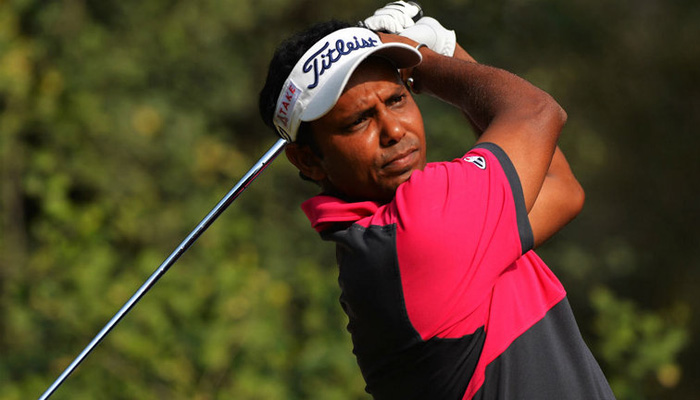 Start of professional career
With passage of time, he kept improving his game and later became a professional golfer in 1997. SSP, however, came into headlines when he finished second to Arjun Atwal in the Indian Open. 
"It was a struggle. But I always wanted to become a professional golfer. I used to train till evening, after finishing the caddie's job. I wanted to go straight into the professional circuit because it offered money. My father tried to put things in perspective, saying we just couldn't afford the luxury. But I was determined and in 1997, I decided to enter professional golf. My mother, Shiv Kumari, was supportive," The Indian Express quoted Chawrasia as saying. 
He managed to gain entry into the Asian Tour in 2006. Till then, he had won eight Indian Tour titles and a had a total earning of about Rs 25 lakh as prize money. 
Chawrasia preformed consistently in the Philippine Open and China Open and managed to finish in the top 10 in the Bangkok Airways Open. 
He was the runner up at the 2006 Indian Open which was won by Jyoti Randhawa in the play-offs and finished number 10 in the Volvo Masters. 
Biggest turning point
The year 2008 turned out to be the best phase of Chawrasia's golfing career as he won the Indian Masters tournament. His convincing win made him the third Indian golfer to qualify for the European tour after Jeev Milkha Singh and Arjun Atwal. 
He, however, failed to perform overseas and finished 101st, something he would like to forget fast. 
Qualifying for the Rio Olympics
Chawrasia, a winner of four international titles, including three on the European Tour, notched up a long-awaited victory at the Indian Open earlier this year that propelled him into contention for the upcoming Rio Olympics.
On his qualification, Chawrasia said, "I'm extremely excited about having the honour to represent my country at the Olympics."
"It's a major career milestone for me. I'm looking forward to teaming up with my good friend Anirban in Rio. My total focus for the next three weeks is to practice and prepare for the Olympics as I want to give it my best shot," he added.
While the Olympics will be held from August 5 to 21, the men's golf competition will be staged at the Olympic Golf Course in Rio de Janeiro from August 11 to 14.