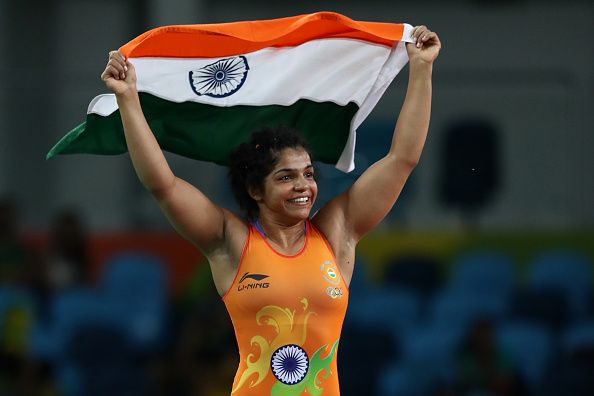 Rio Olympic bronze medallist Sakshi Malik defeated Ayaulym Kassymova of Kazakhstan by 15-3 to enter the finals in the ongoing Asian Wrestling Championship assuring another Silver medal for herself.
Returning to the mat after almost a year since the bronze-medal feat at the Rio Olympics in August 2016, Sakshi outclassed Ayaulym Kassymova of Kazakhstan 15-3 to enter the finals.
She had advanced to the semi-final after beating Uzbek grappler Nabira Esenbaeva 6-2 in the quarter-final bout. 
Malik will face Olympic gold medallist Japan's Risako Kawai in the finals. 
Last week, Malik had outclassed national champion Manju Kumari 10-0 during the selection trials for the Asian Championships.

 

Malik was immediately drafted into the squad and was expected to fight in the 58kg category.
But on the eve of the tournament, it turned out that she was overweight for the 58 kg.