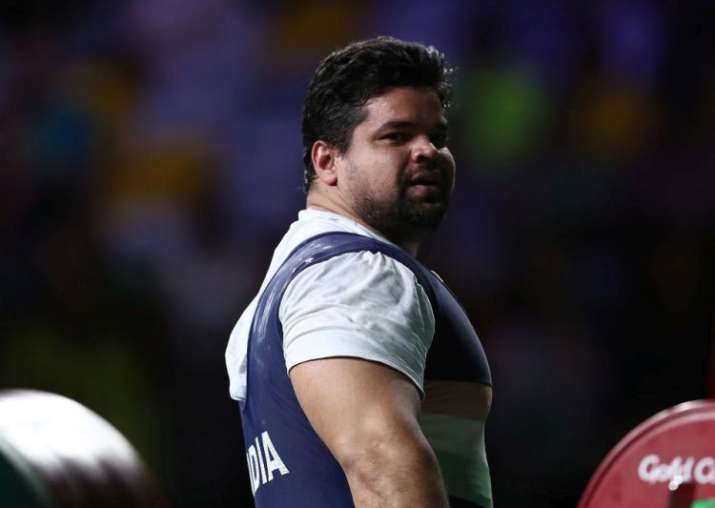 India's Sachin Chaudhary won bronze medal in men's heavyweight event of para powerlifting with 181 points at the ongoing Commonwealth Games in Gold Coast on Tuesday. Abdulazeez Ibrahim of Nigeria won the gold medal with 191.9 points, while Malaysia's Yee Khie Jong clinched the silver medal with 188.7 points in the men's heavyweight para powerlifting event.
#CommonwealthGames2018: India's Sachin Chaudhary bags bronze in para powerlifting's men's heavyweight event. pic.twitter.com/EgvqZ0lyvv

— ANI (@ANI) April 10, 2018
This was India's first medal in the para category in this ongoing edition of the Commonwealth Games.
Sachin lifted a total of 201 kg on the sixth day of the Gold Coast Games. The Indian para lifter had earlier represented India at the 2012 Paralympics in London, where he finished ninth.
The career-best of Sachin remains a silver medal that he won last year at the Powerlifting World Cup in Dubai. He had lifted 200kg to claim the medal.
So far, the Indian contingent has amassed 20 medals at the Commonwealth Games and ranks third in the medal's tally behind Australia and England.
For Chaudhary, life turned a full circle as he stood on the medal podium after going through a nightmare during the last edition in Glasgow.
He returned from Glasgow without participating, owing to his father's failing health. It was later reported that he also failed an out-of-competition doping test in June.
Tested positive to the anabolic steriod methandienone and testosterone abuse in June 2014, and was banned for two years.
"In India, the Commonwealth Games is regarded as one of the most prestigious sporting events. This is a life-changing moment for me," an ecstatic Chaudhary said after the event.
"My nerves were in check at all times during the event. I was confident that I would be successful in getting a medal today." 
On his team's technical protest after judges ruled no lift on his first two attempts: "My coaching team and I were fairly confident my lifts were good, but the decision was not in my favour. I managed to contain the stress that I was feeling and converted it into positive energy during my final lift.
(With PTI inputs)