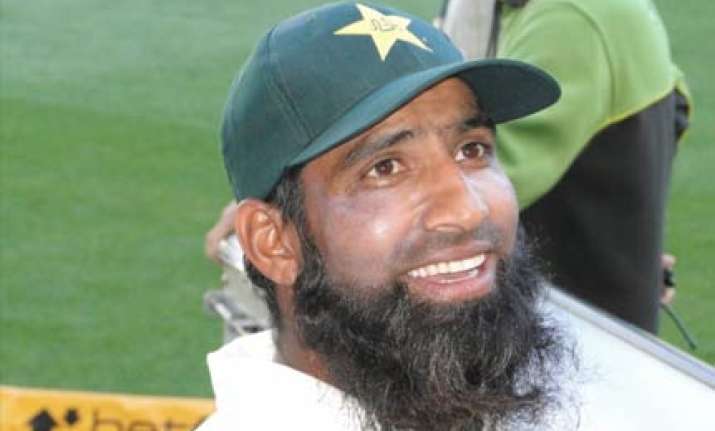 Pak cricketer Mohammad Yousuf is contemplating retirement after being treated "shabbily" by the Pakistan Cricket Board on Wednesday, reports The News.
Sources close to the former Pakistan captain said that he is "distraught, tearful and almost speechless at the decision by the Board" and might soon quit international cricket.
A pakpassion.net report, quoting sources, said that the PCB did not even bother to tell Yousuf about its decision.
"All he (Yousuf) wants to know is what he has done wrong. He has had no official correspondence from the Board or even a telephone call to explain where he has erred and has just heard about the punishment in the media. This is not the way to treat a Pakistani cricketing legend and someone who has served his country with dignity over the years."
Yousuf, who has played 88 Tests and scored 7,431 runs at a very impressive career average of 53, is Pakistan's third-highest Test run-scorer ever. He recently stepped in to lead Pakistan in a troubled tour of New Zealand and Australia was severely criticised for the team's defeat in the Sydney Test.
"Yousuf is contemplating retirement with immediate effect, but we are trying to talk him out of it. At the moment he is very confused with this situation and hopefully things may improve and become clearer soon," said the report.