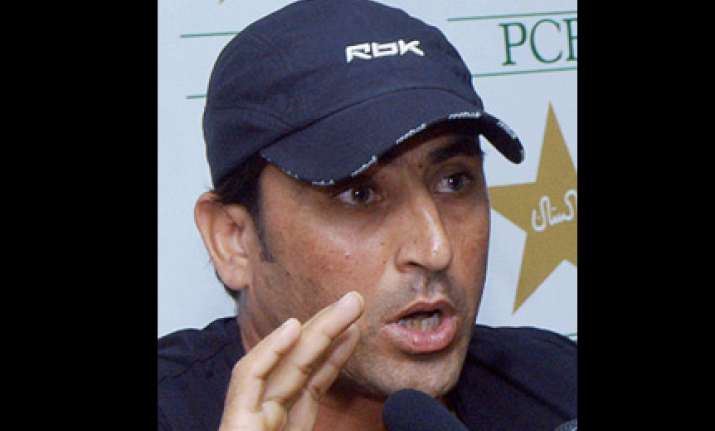 Pakistan Cricket Board in Karachi on Monday rejected cricket captain Younus Khan's resignation and named him skipper of the team until the 2011 World Cup, provided he remains fit till then.
 "He will continue as captain until the World Cup in 2011, if he stays fit," PCB chairman Ejaj Butt told reporters after a governing council meeting of the board.
 "With so many performances this year do you think he should be changed?" he asked, pointing to Pakistan's Twenty20 World Cup triumph, victory over India in the Champions Trophy and reaching the semifinal of the ICC tournament in South Africa.
Upset after he was grilled by the National Assembly Standing Committee on Sports and its chief Jamshed Dasti, who accused the Pakistan team of tanking matches against Australia and New Zealand "on purpose", Younus had resigned in dramatic circumstances.
Butt, however, did not accept his resignation and tried to placate Younus when he met the player on Thursday in Lahore.
The PCB chief also met chief selector Iqbal Qasim, coach Intikhab Alam, team manager Yawar Saeed, associate manager Shafqat Rana and vice-captain Shahid Afridi.
Butt defended Younus' resignation in the face of the match-fixing allegations, saying it was a natural reaction by the senior player.
"He reacted after so many things happened and I would have done the same had I been in his place," Butt said.
Pakistan cricket was abuzz with stories that eight-nine senior players are against Younus, who, they believe, had become arrogant and behaved like a dictator.
Pakistan play three One Day Internationals and two Twenty20 matches against New Zealand in the United Arab Emirates next month. PTI