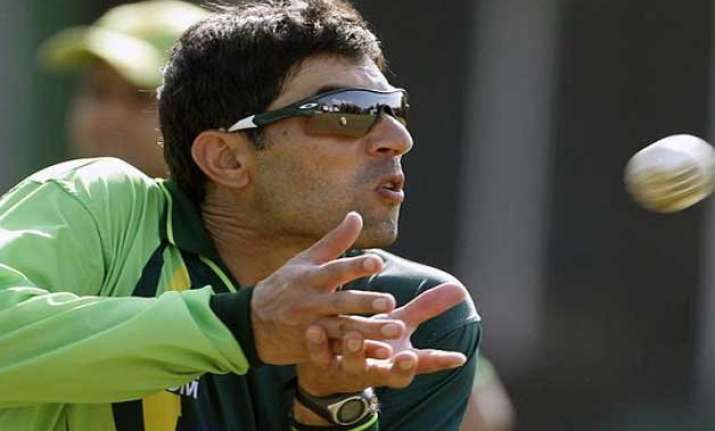 Karachi: Former cricketers on Saturday lashed out at Misbah-ul-Haq as the Pakistan captain spoke about the difficulties he was finding in selecting a right combinations in the World Cup.
"A lot is being said about the team's performance and what combination should have been played. Also references are given to the 1992 World Cup. I just think people should look at the squad that played in that tournament and understand how difficult it is for us to settle on a combination right now," Misbah said today in Brisbane.
But his remarks irked a number of former players including Muhammad Yousuf who blamed the skipper for the mess the team found itself in right now.
"If he is saying it is difficult to select the team or combination whose fault is it. He has been captain for last four years and why couldn't he settle upon a World Cup combination until now," Yousuf questioned.
One of Pakistan's top batsmen Yousuf said did the critics ask Misbah and the management to not play wicketkeeper, Sarfaraz Ahmed in the first two matches or not pick Yasir Shah against the West Indies.
"Sarfaraz had performed brilliantly going into the World Cup so why has he not been played as yet who is to blame for this," Yousuf said.
Misbah also said that he was finding it difficult to decide whether to play seven batsmen or four bowlers and that is why combination couldn't be finalised easily.
Yousuf said that Misbah instead of making excuses should now get down to the task of taking the team into the quarter finals and changing his attitude.
"Look at Brendon McCullum how he won the match for New Zealand today on a difficult pitch with his fearless batting. Look at other captains like Dhoni. Misbah needs to adopt an attitude similar to them to smell success."
Former Test opener Mohsin Khan said that Pakistan needed to play cricket without fear but with sense while batting.
"I believe that spinners can play a vital role in this competition and you need to bat sensibly in the first 30 overs. Misbah has to now pick up the challenge and not just do talking," he said.
Former Pakistan opener Aamir Sohail warned that if Pakistan didn't reach the quarter finals the damage would be great to Pakistan cricket.
"Players will come and go but it will hurt the sport's popularity. People want to see Pakistan in the knockout stage but unfortunately so far the players and Misbah have not shown the required positive attitude and approach," he said.
Former Test pacer Sarfaraz Nawaz said,"If this team does not learn to deal with the pressure it is curtains for us.