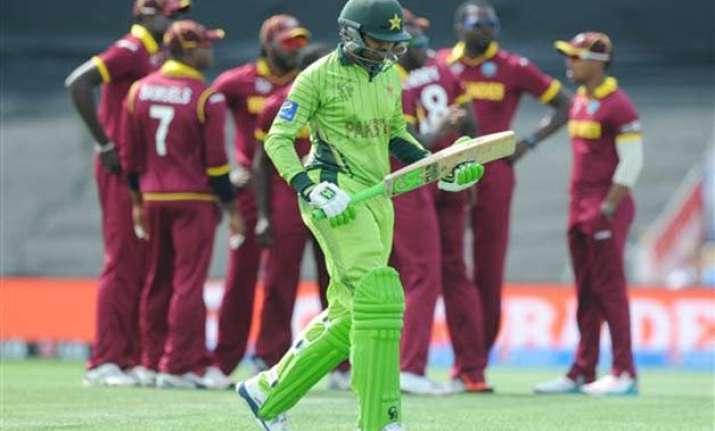 New Delhi: Pakistan might have lost their second consecutive game against West Indies in the on-going World Cup but they finished up with a new world record.
The Asian nation now holds the unfortunate record of worst ever start to a one-day international innings when they collapsed spectacularly to one for four against the West Indies at Christchurch on Saturday.
Chasing 311 for victory, Pakistan saw opener Nasir Jamshed, Younis Khan and Haris Sohail all fall for ducks, with Ahmed Shehzad managing a single before he too was dismissed at Hagley Oval.
Real also: World Cup 2015: West Indies outclass Pakistan by 150 runs
West Indies fast bowler Jerome Taylor did the bulk of the early damage with three wickets for one run in two overs.
The previous worst start to an ODI was made by minnows Canada, who were four for four against Zimbabwe in Port-of-Spain in 2006.
Pakistan after this game also tops the list of most batsmen caught in an innings. All their ten batsmen were out for a catch.