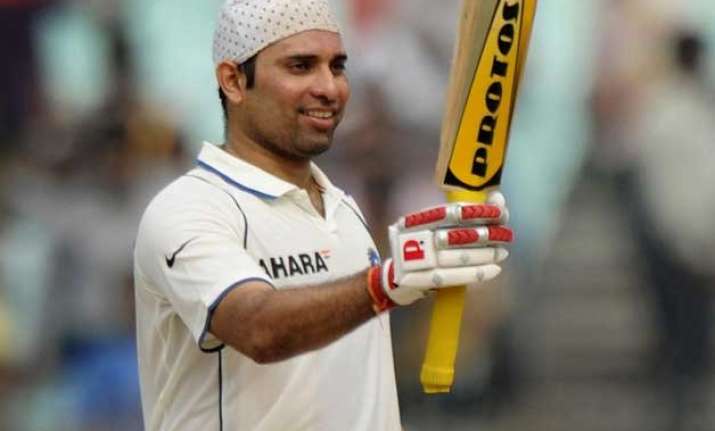 New Delhi: World Cup is something that completes a player's career. It's always a dream  for a cricketer to represent his country at least once during his playing days. VVS Laxman is an exception.
Laxman is among the five legend batsmen of mid 90s who have brought glory to the nation by their amazing batting display. Other being Mohammad Azaharuddin, Sachin Tendulkar, Sourav Ganguly and Rahul Dravid,  
While Azhar, Sachin, Sourav and Dravid went on to dominate ODIs the way they did in test, Laxman was somehow left out on this. All four has had the honor of representing their country in the world cup but wristy batsman Laxman was denied this honor. He is probably the only batsman with International repute who could not be a part of Indian squad in the world cup.
Laxman may not be the prolific run getter in a shorter format of the game but certainly not that bad not to be considered for world cup at least once. He averaged little over 30 runs.
"I am surprised why he was not selected for world cup squad. I am pretty sure selectors will not be able to give  a justified answer for keeping such a legend batsman out of the world cup," said Yashpal Sharma, former cricketer and member of 1983 victorious Indian team.
Yashpal Sharma, who was the second highest run getter for India in 1983 world cup, feels Laxman certainly deserved to be in the team for 1999, 2003 and 2007 world cup.
Laxman, a batsman from Hyderabad from  where another wristy batsman former captain Azharuddin hails, played his first ODI against Zimbabwe in 1998 and scored a duck.
During his 86 ODI matches, he scored six centuries and ten half centuries.
He played his last ODI in south Africa in 2006 and ended his ODI career with a duck as well.