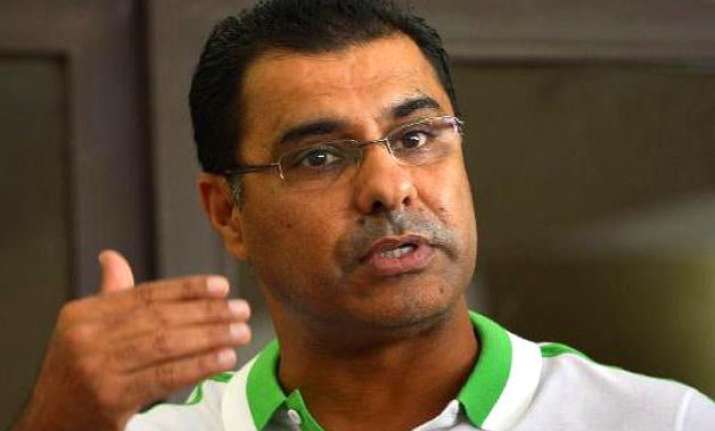 Karachi: Pakistan's under-fire cricket coach Waqar Younis has tried to play down the controversy over the selection of wicketkeeper-batsman Sarfraz Ahmed, saying he is a patriotic Pakistani and will never do anything to harm the team or the country.
"I am a very patriotic Pakistani. I will never do anything to harm my team or country. This is my team, I am all for them. We are going to try to make our people proud of us. We are going to try to do the best things we can do with our knowledge and experience," Waqar told PTI in an interview from Australia.
Waqar and skipper Misbah-ul-Haq faced a lot of criticism from former players over not playing Sarfraz in the first four matches of the ongoing World Cup.
Sarfraz got an opportunity against South Africa only yesterday and he responded with 49 as an opener and six catches behind the stumps to help Pakistan post a much-important win. He also won the man-of-the-match award for his efforts.
"Look I know this Sarfraz issue has been the talk of the town...Why he has not been played and why he was not given the opportunity? It is very easy to sit in your lounge and think why they are not playing Sarfraz, but we are the people who have problems in hands, we are sorting out these issues and sometimes it becomes very difficult for us," the coach said.
Waqar, who ended the post match conference abruptly yesterday after Pakistani reporters raised uncomfortable questions on sidelining Sarfraz, said the wicketkeeper-batsman was an asset to the team.
"Sarfraz no doubt is an asset to Pakistan cricket and he has proved it over the time. We had given him quite a few games before the World Cup as an opener and he looked totally out of sorts, as you have to understand he is not a genuine opener. He is a makeshift opener," he said.