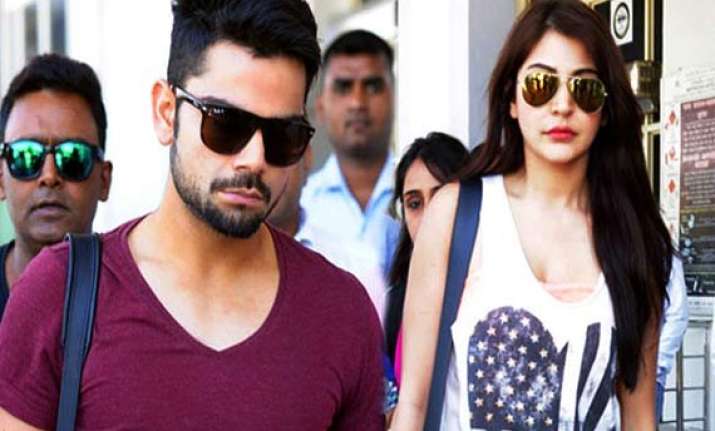 New Delhi:  The hullabaloo about Virat Kohli and Anushka Sharma affair does not seems to be ending even after the couple came clean on their relationship status. Anushka was present in the stadium at Melbourne and supporting her beau Virat in the crucial Boxing Day test.
It was a happy outing for the shutterbugs as they got to click some beautiful pictures of the most talked about cricketing couple in present time. Even the cricket pundits cannot keep themselves out of this topic.
Australian commentator Michael Slater had a slip of tongue when on the final day of the third test match he addressed Anushka as Virat's wife. He soon realized his mistake and tried to cover up the goof up. Slater ended up by terming the bollywood heroine as Virat's fiancée.
Virat Kohli did not hide his feelings for Anushka as he blew kisses towards Anushka after scoring century in the first inning. The social media is also abuzz with the mushy gesture of Virat Kohli.