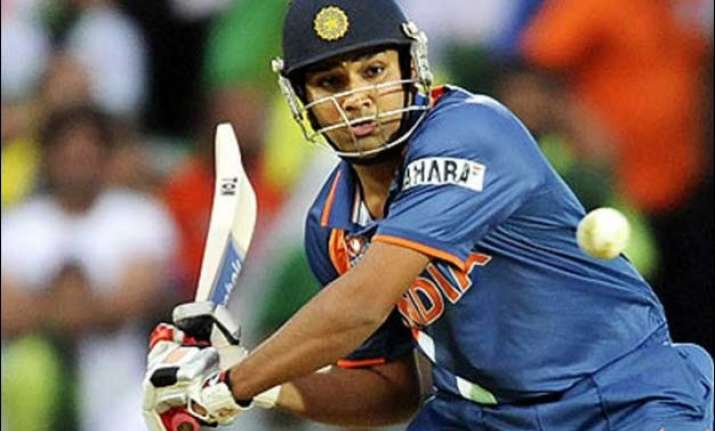 Mumbai:Middle-order batsmen Rohit Sharma and Ajinkya Rahane on Sunday said the time for giving excuses for India's mediocre performances in overseas Test matches is long over and the team is now ready to take up the challenges.
Rohit said the learning phase for the Virat Kohli-led side, post the transition phase, is long over and the team is now ready to perform with the upcoming Test series against Sri Lanka.
"After we finished the West Indies tour and went to South Africa in 2013 that was a challenge. If I am not wrong after that we went to England, New Zealand and Australia and we knew that was going to be a challenge with the big names retiring," Rohit told reporters before leaving for Sri Lanka.
In any way we responded throughout the series, throughout those couple of years in fact. We pretty much know we were ready to go forward and take up the challenge. We cannot give excuses anymore that we are still learning. We had enough of experience at this level.
"In the next couple of years we are going to play a lot of cricket in the sub-continent and it's going to be a big challenge for us. The way we responded to Test cricket in the last couple of years is really good. We have shown positive intent which is always good for an young and upcoming team.
All the guys in the team have now played more than 10 Test matches, so we can't give any excuses anymore," he said. Rahane agreed with his teammate and said the next big challenge for India will be to come out victorious in Sri Lanka.
"As Rohit said everyone played all most 10 Test matches or more than that, so we are experienced enough to play Test cricket and I feel the Sri Lanka series will be challenging for us," he said.
"We played some good cricket in Australia, South Africa, New Zealand, so I am sure this unit will do well in Sri Lanka. Our challenge will be to win all the three Test matches there and comeback as champions," Rahane said.