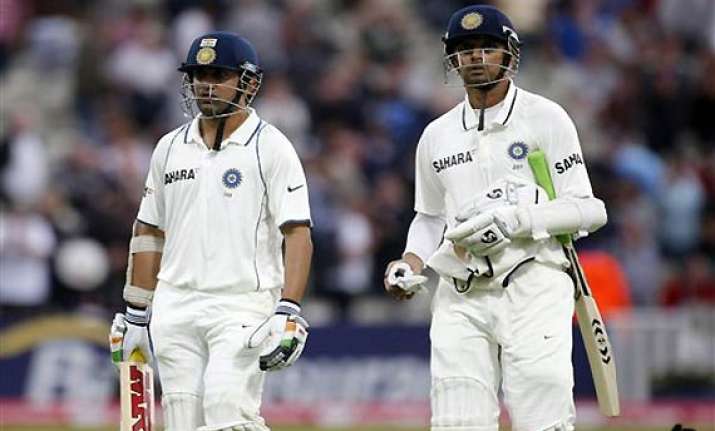 Birmingham, Aug 14: After enduring three humiliating defeats in a row and the resultant loss of number one rank, Indian cricketers are trying hard that the gloom does not engulf their camp and hence they chose to dine out last night instead of locking themselves up in hotel rooms.
India suffered their third worst defeat in Tsets at Edgbaston when they lost the third Test by an innings and 242 runs, yesterday.
Team India has plans to remain indoors today and it's unlikely a riot act would be read out to the members by captain Mahendra Singh Dhoni or coach Duncan Fletcher.
Because of the riots in Birmingham, the team was staying put in the hotel and not venturing outside. One decision they took after the defeat was to go for dinner outside the hotel last night.
Most of them, including Dhoni, went out for dinner for it was felt being locked up in rooms would only deepen the gloom in the camp.
Fletcher has been caught in a real dilemma. The reputation he made in England has been lost in the very land of his glory. Besides some inspirational words, there is little he can advice to India's batting prima donnas. His work on youngsters meanwhile isn't showing on the field.
Dhoni has retained his pleasant demeanour and still asking the boys to be positive and learn to enjoy the sport.  The philosophy has worked for him for he managed two fifties from the third Test. His sternest test is now to lift the mood of his camp.
However, it was surprising that Dhoni's men didn't choose to practice on today. The bowlers admittedly could be tired but there was no excuse for batters who need some real hard stints at the nets. PTI